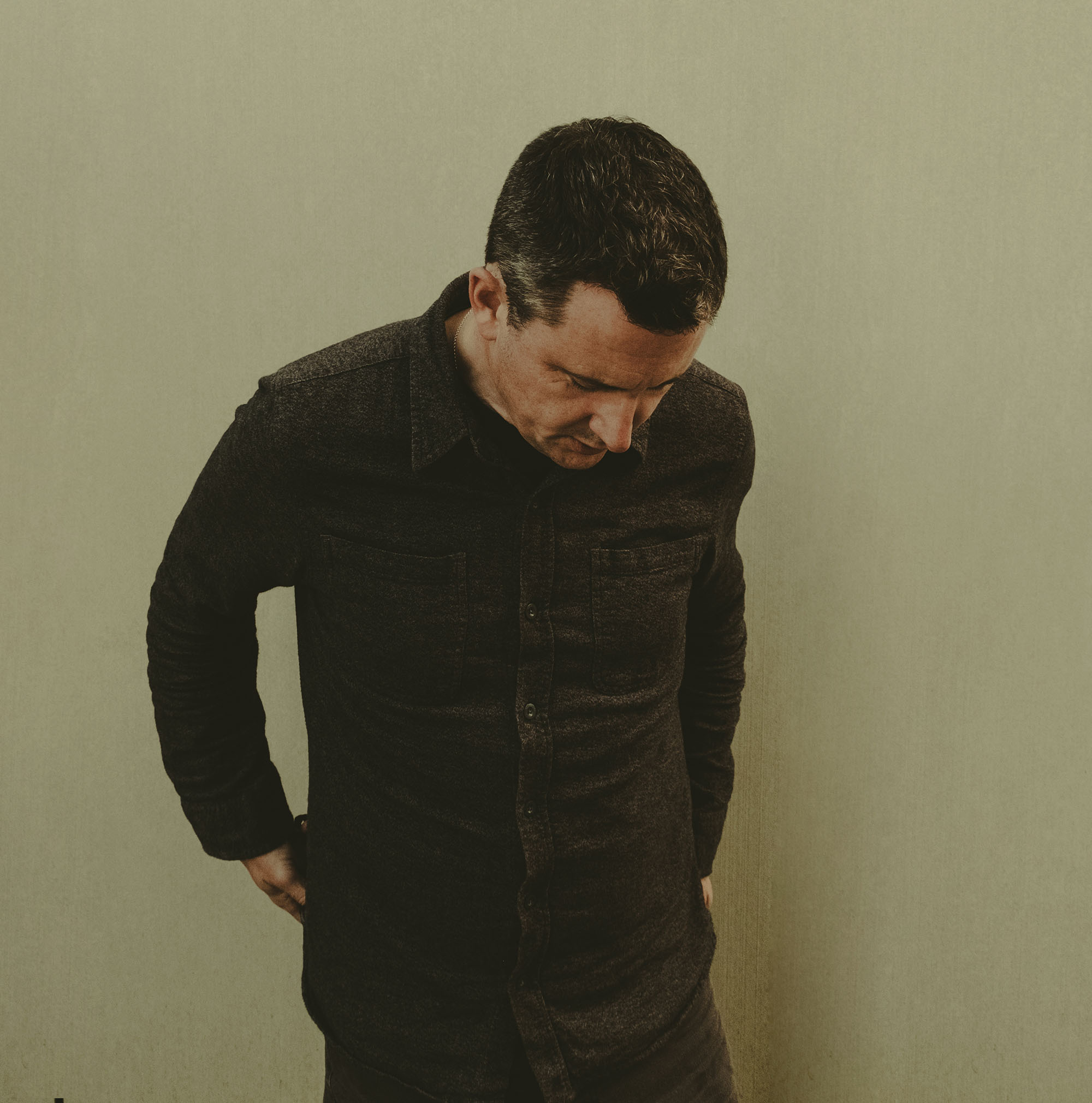 12 June 2023
Following the release of his long-awaited (and now critically acclaimed) album How To Love, we took some time to chat with Withered Hand – the nom de plume of Edinburgh-based singer-songwriter Dan Willson, who originally hails from London.
His first new music in nine years, and with nine tracks on offer, this record is released via Reveal Records. Here, Withered Hand continues to live up to his reputation as one of Scotland's most gifted songwriters. He has garnered worldwide support and heavy airplay on tastemaker stations, including BBC 6 Music and Amazing Radio.
Produced, recorded and mixed by renowned producer Tony Doogan (Mogwai, David Byrne, Teenage Fanclub, The Twilight Sad, Belle & Sebastian, The Delgados) at Castle of Doom Studios in Glasgow, the new album features guest appearances by King Creosote and Mercury-nominated English songwriter Kathryn Williams.
How to Love is your first Withered Hand EP in nine years. Has this hiatus marked a break from music or just making music under this name, and what have you been doing between then and now?
The LP is the first in nine years, yes. The hiatus from releasing music didn't seem like a hiatus at times as I was still playing shows and scraping by, and I was busy with life and raising a family, but yes, I suppose there was a lengthy hiatus of sorts from finishing a significant number of new songs.
Can you tell me a bit about the musical path that led you to where you are today? Would you say, more or less, that this path has been a steady one?
The musical path that led me to where I am today has been anything but steady. I mucked about with guitars and playing in bands with friends a bit since my late teens whilst trying to get by as an artist, but I only got involved in writing/performing songs in my thirties. I've experienced addiction and poor mental health over the years, and the journey with music has been the saving grace of my time alive so far, that and my children and family. I didn't set out to do what I do now, but I'm grateful I've been able to.
Although based in Edinburgh, you are initially from London. Why the move, how different do you find the two capitals, and have your environs affected your songwriting in any way?
I moved to Edinburgh from London in 1996 and have lived in Scotland, mainly in Edinburgh, ever since, and I moved here for love, basically. And I'm glad to say that love endures to this day. The capitals are vastly different, Edinburgh is a village compared to the sprawl of London, but it's a beautiful place, it has a castle and a palace and an extinct volcano and a seaside, and it's full of ghosts, and I love it. While London has always been a good place for me to play, I love living in Scotland – I doubt I'd be writing songs now if I hadn't moved north and followed my heart.
Your songwriting is very open about the challenges you have faced. How important has music been as a cathartic or healing force?
Hugely important, most of the blessings and connections with loved ones in my life today have come via the music in some way. Music is a great way of connecting and fostering community, especially for folk who find that difficult, and songwriting can be a great way of telling the truths you'd rather not speak.
Musically, a lot about your songs chime with the echo of an earlier golden age of pop. Are there any particular writers you admire who guide your hand when writing?
The usual culprits, I think… John Lennon, Ray Davies, Norman Blake, Evan Dando, Joni Mitchell, Jason Molina, Bob Dylan, Neil Young, Lucinda Williams, Bob Marley
You have had some great collaborators feature on your albums in the past. What did King Creosote and Kathryn Williams bring to the recordings this time around?
They're both great friends. They brought a lot of love and some sweet harmonies.
Given the lengthy gap between this record and your previous one, how challenging has it been to get press and radio support for your new How to Love album? We see you are working with Reveal Records. Have any new promotional challenges surfaced that didn't exist a decade ago, and what has been a highlight for you, as Withered Hand, since announcing the new album?
It's been good to work with a new label finally, and Tom at Reveal has been a great support in steering the album campaign so far; the PR has been working hard on getting the word out, but the internet these days make everything instantly passé with its voracious appetite for new content and copy/paste journalism. It's been challenging to get consistent radio play outside of the existing supporters in radio. How to Love has had some very positive coverage but has not yet had the likes of Billboard and Rolling Stone, NME or Mojo writing about it, unlike my previous albums.
The world is a different place than it was ten years ago, and the most important thing is to do good work and accept the world can catch on in its own time or not. I've been away from the business of putting out an LP for ages, and so much even depends on who else is putting out records at the same time of year.
Ultimately the best advocates for my music will be and have always been the fans; that's why I am still here, I guess. The highlight has been seeing them go bananas when we unexpectedly dropped the pre-release on Bandcamp on Valentine's Day, and people could finally order the vinyl and stream the whole album upfront. They're the best.
And finally, beyond this album, what are your plans for the future, both musically and personally?
Personally, I hope to have another day here! I am just grateful to be alive and experience whatever life and music has in store for me. Musically, I am currently in the midst of recording an album of songs I have co-written with Kathryn Williams, which we hope will emerge next year I still have an appetite for playing live, so I am busy booking my own solo and band shows for later in the year and beyond.
And thank you for taking the time to talk to me, best of luck with everything.