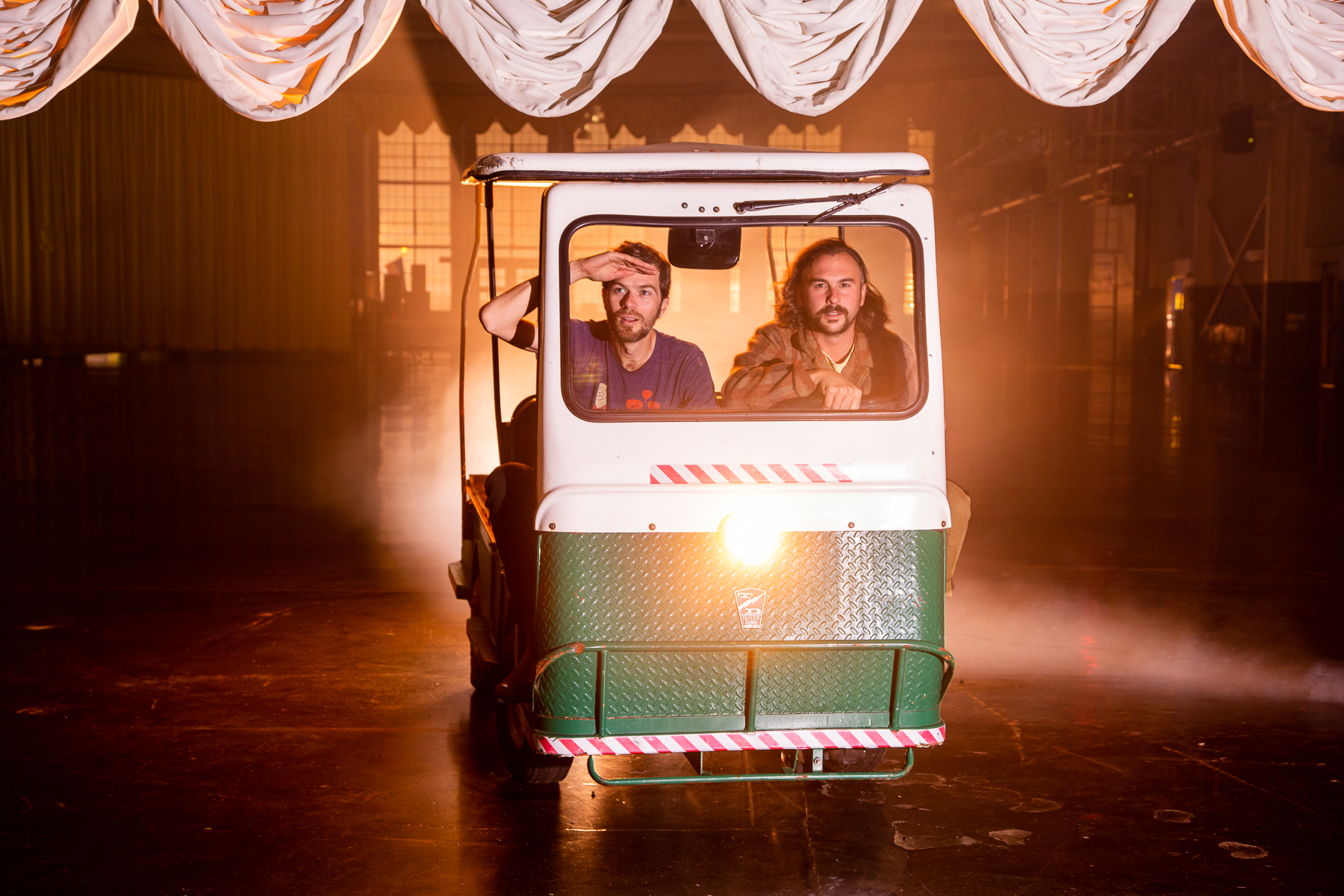 4 July 2022
Photo Credit: Ginger Fierstein
Formed in 2019, Svvarms is the East Bay based duo of Luke Baće and Dan Pirello. Baće and Pirello are old friends who have been making music together for years. Svvarms started on a fateful Tuesday night in the winter of 2019 when they found themselves in Baće's studio surrounded by a menagerie of guitars and synths. They unintentionally wrote their first song "Lightning in the Rain" and, invigorated by that flash of creativity, decided to meet every Tuesday night and write and record a new song, which they did for the next several months.
The idea was never to have a band but to incorporate the routine of making music for creativity's sake. Several weeks before the pandemic hit they wrote the song "Adaleena." At that point they had amassed a considerable body of work, deciding they should release the music they had been making over the past year. Throughout 2020 they continued to have socially distant recording sessions with Pirello being relegated to the Iso booth. Now, they are on the precipice of releasing this music in the form of the Adaleena EP and for the first time in many years, getting to share the stage together.
Svvarms is a pure expression of unfettered musical joy, free of judgement, always searching and staying open to the wellspring of music that flows through Pirello and Baće.
Big Takeover is excited to host the premiere of this soothing and catchy indie EP that fuses incredible vocal approaches with interesting percussion, stops and starts and unique complementary sounds and effects that don't distract, but add to the overall feel and vibe of each song, helping to perfect the music by keeping it dynamic and intriguing, all while highlighting the wonderful melodies that are the backbone of each song. Well done!
Website
Spotify
Apple
YouTube
Instagram
TikTok