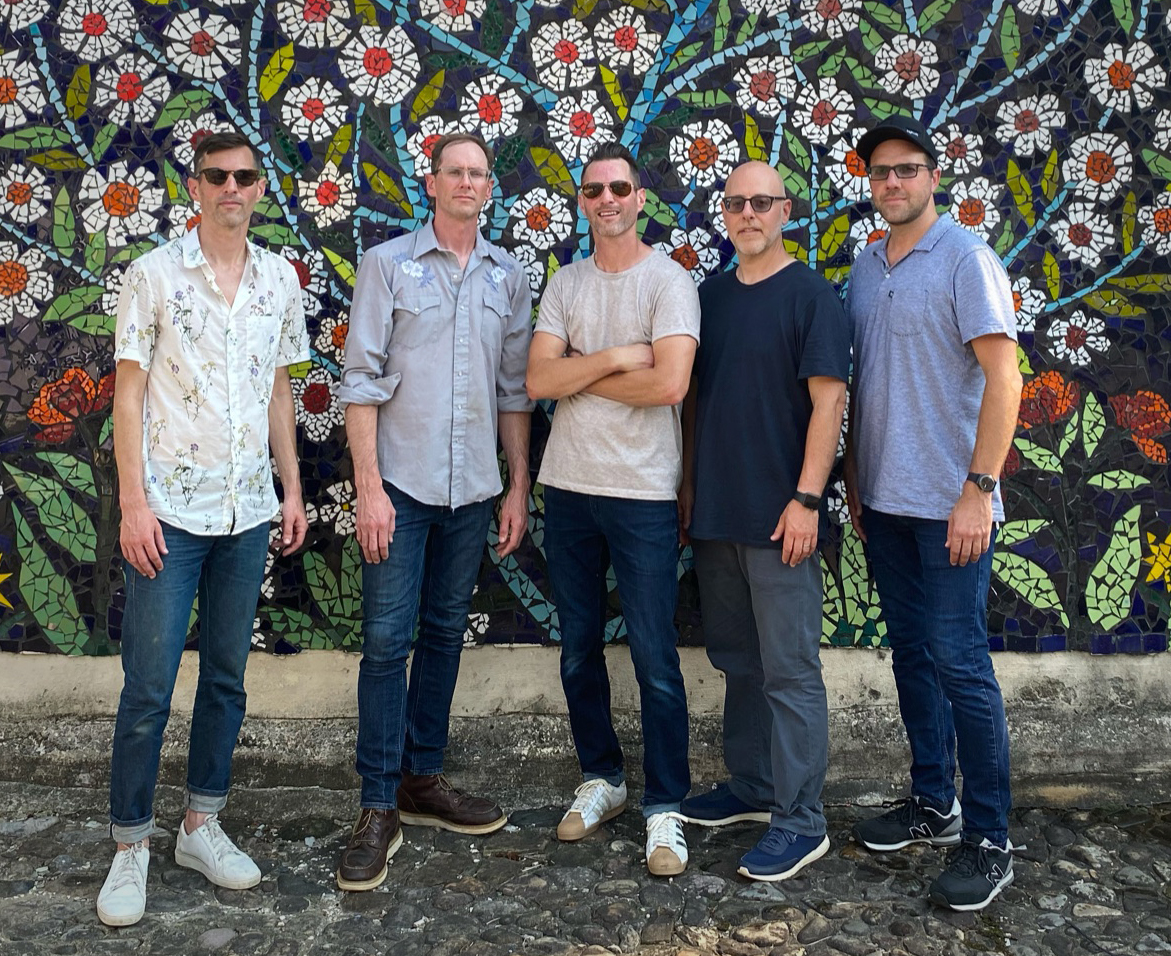 25 August 2022
'Bloom & Recede' is the brand new release from Denver/ Philly based Electronic Jam and Rock Five Piece called Lotus. They are pioneers in synth music, mastering hardware synths and analog gear. They built their own modular system which is incorporated into their live set. In fact, the whole idea originated from a special 2019 set at Summerdance Festival. "We brought out a large stack of modular synths, mixers and effects to play a set that leaned heavily into techno, house and electronica- almost a hybrid live DJ without turntables. A few ideas from that set became the origins of "Pluck" and "Tar Pits" and created a template for us to dive further into synth-focused music and for me to build a modular system to use live with Lotus," says Jesse Miller of Lotus.
The 9-track project features influences of Pink Floyd, Aphex Twin, and Underworld with its heavy synths, driving percussion, and floating guitar patterns.
Leading first with "Desert Blooms", this track is built around an ascending synth and guitar line which adds a very hypnotic feel. Percussive synths toe the line between classical minimalism in the style of Steve Reich and Detroit techno. Mix in the live drums, percussion and guitar and one discovers it builds into an epic scope of psychedelia. This 8 minutes of lush sound drives the tempo up and the energy riveting.
"Pluck" delves further into an organic-electronic sound reminiscent of Four Tet. The plucked string sounds converse with funky guitar. An upright piano sets up a searing guitar solo to send the song into the stratosphere.
"Tar Pits" dives into the mud with a swampy bass line. Funky wah-guitar and thick congas interlock with a heavy drum backbeat and wavy synth lines. The drums and percussion have a heavy feature in the backhalf along with an Andrian Belew sounding guitar.
"Pacific Glow" floats into the sky with lush synth pads creating an ethereal atmosphere for bubbling arps and singing guitar melody. The beautiful vibes takes a brief excursion into stormy skies before returning to the weightless feeling.
"Time Dilates" incorporates half-time tempo, glitchy drum sounds and modular synth which recall something in the vein of Boards of Canada. Psychedelic touches suggest wonderment giving way to a triumphant guitar solo backed by piano and bass guitar.
"Entangled" opens up with harmonics from a cello which indicates a new direction. This track relishes the beauty of strings and electric piano with a sparse arrangement that grows as the composition unfolds. A collage of cello, Wurlitzer, and modular synth echos keep splintering away before merging at the climax in a jubilant guitar ascencion.
"Transfixed" picks up the tempo once again with stabs of filter synth chords that nods to 90s electronica. The simple guitar melodies floating above the dense backing groove of layered percussion and synthesizers give a timeless quality.
"Golden Ratio" is a soundtrack to an unmade movie. Upright piano sets the gorgeous yet melancholic scene for guitar and xylophone melodies. A modular synth pops its head into the song as if checking from previous scenes.
"Desert Recedes" ends the album on a cinematic note with piano and string section echoing the album's opening cut. But this time all the drums and synths are cut away to reveal just the simple ostinato pattern showing nature's cycle of life and death.
With each installment of the album, Lotus wraps their Electronic production with accents of Psychedelic Rock, Jazz, and more to create a timeless sound that savors the imperfections of the instruments.
For more information including Tour Dates please go to their website and follow on socials.