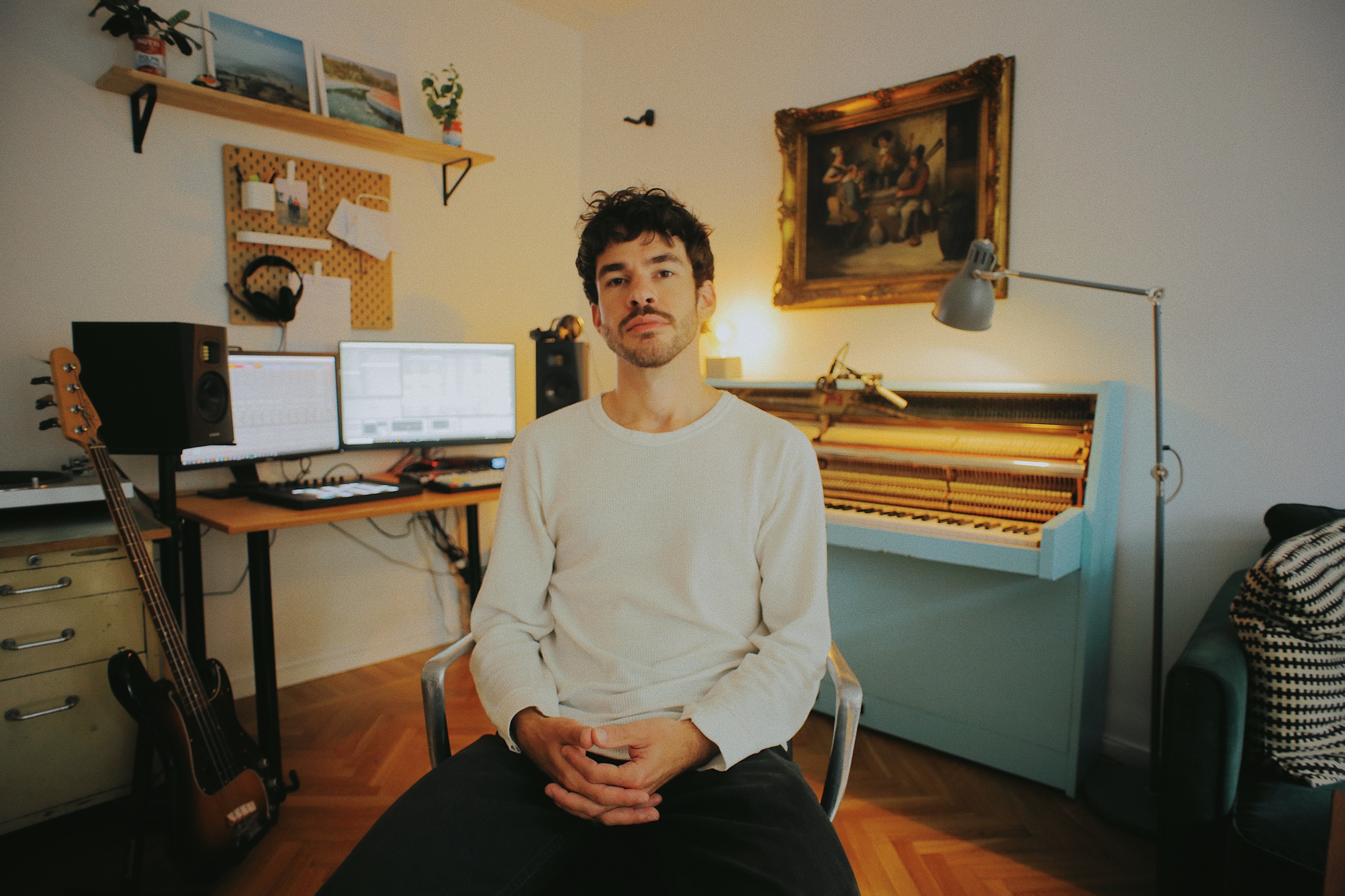 29 September 2022
Swedish producer boerd returns with new album 'Caution: Fragile'
After the release of his highly-praised EP 'Nomo' last year, Swedish artist and producer Bård Ericson aka boerd has now returned to deliver his eagerly-awaited new album 'Caution: Fragile'.
Featuring the previously shared offerings 'Stay', 'Tomorrow', 'Another Life', and the newly unveiled Skator collaboration 'Oxygen', 'Caution: Fragile' offers up another warm and atmospheric insight into his tranquil aesthetic. Inviting us into his broad and mesmerising world of ethereal pianos and serenading textures, his latest full-length shimmers and shines throughout its masterful eight-track catalogue.
Speaking about the new record, he said, "During the summer of 2020, I moved out of the city to an apartment near the area where I grew up, in a suburb of Stockholm. The change of scenery somehow gave me energy to start writing music again, and 'Caution: Fragile' slowly started to take form. I brought an acoustic piano to my new apartment and started recording a lot of music on it. That's how most of the songs on the album started."
As the penultimate entry within his new release, 'Oxygen' perfectly illustrates the sweeping aura that his latest work looks to exude. Brimming with a light and effervescent production, this is boerd at his skeletal best.
Adding, "Lina Högström (Skator) is a great friend of mine and a fantastic musician. In December 2021, we travelled to Jordan together to visit a mutual friend who lives there. We rented a car and while driving through the desert roads one late night, I played my whole upcoming album for her in the car. When 'Oxygen' had played for about a minute she said 'Turn it off! I want to record vocals for this one but it only works if I haven't heard the song too many times before!'. I wasn't sure at the time if she really wanted to do it or if she was just tired of listening to my music, but she did indeed end up recording the vocals."
boerd's new studio album 'Caution:Fragile' is available to stream on all platforms from the 30th September via Blunda.
facebook
spotify
instagram
twitter