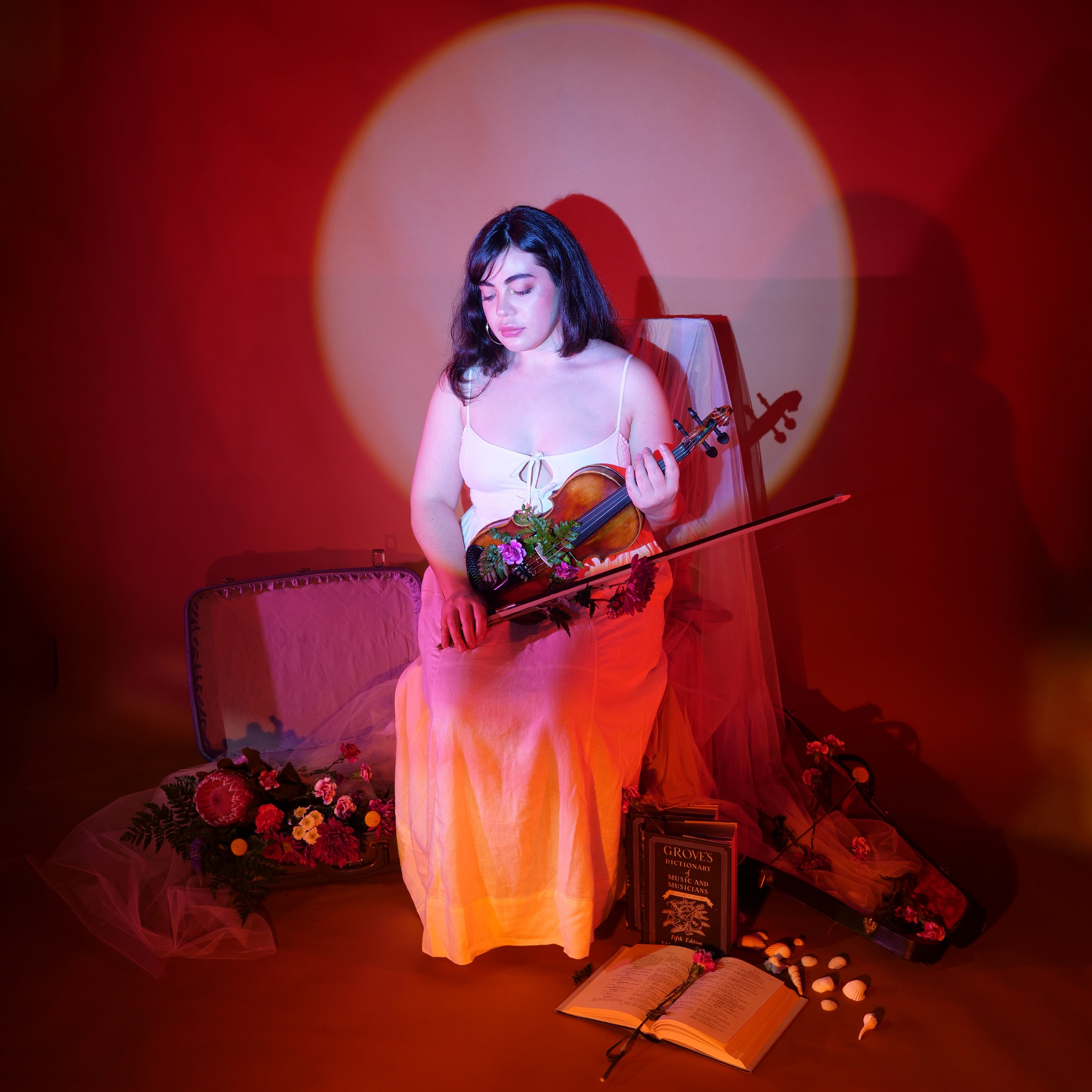 15 October 2022
"I don't want to get pigeonholed into one sound and I want other folks to feel that same freedom, without feeling like they're betraying a genre or a community. We are complicated, multifaceted human beings and I've always wanted my music to reflect that." – Laura Lizcano, exclusive to Big Takeover
Colombian-American singer-songwriter Laura Lizcano has released her genre-defying second full-length studio album, Daughter of the Sea.
Written largely during the intimate moments of quarantine isolation, Daughter of the Sea is an internal look into the New York and Philadelphia-based artist's life, addressing a wide range of topics from breaking generational traumas and grappling with immigrant identity, to sexual desire and learning radical self-love.
Featuring tracks sung in both English and Lizcano's native Spanish, the album is a reflection of her experiences with and feelings of belonging to something bigger than the boxed identities imposed by culture and society.
Supported by instrumental interludes written by contemporary composer Erin Busch and performed by the esteemed Daedalus Quartet, Daughter of the Sea marks the next phase in Lizcano's musical evolution and the realization that she didn't need to fit into a singular style or genre.
"In my first recording project, Chance on Me, I was really trying to prove that I was a jazz vocalist — because I went to jazz school, I felt like I needed to have all of those songs fit within that context," explains Lizcano. "With Heart, I realized that I didn't have to do that — that I could use what I learned in school and apply it in a way that felt more true to myself. This album takes that self-exploration a step further."
Featured Tracks:
"Caos"
Album opener "Caos" is a Spanish-language track inspired in part by the book "Delirio" from Colombian author Laura Restrepo. The book is centered around a woman who disassociates from life and needs to be brought back to reality by her partner.
"I connected to this book because I felt that at its core, it was talking about the role of Colombian women as the holder-inners, the ones that carry the family burdens quietly" explains Lizcano. "So I borrowed and rearranged some phrases that really called to me amidst all the "chaos" going on in the book and built my own narrative around it: A woman who's had enough, who steps into her power and becomes someone new."
"Quiet Love"
A raw and powerful song about self-love and acceptance, "Quiet Love" is one of the tracks born from self-reflection and evaluation found during the pandemic quarantine isolation period.
"I wrote "Quiet Love" when I discovered my first gray hair. I've always had a difficult relationship with my body and I've been afraid of aging, so I really wanted to change the narrative here and I wrote this song as a love letter to myself," says Lizcano.
"Blood Is Thicker Than Water"
Inspired by the complicated relationships we have with those closest to us, "Blood" bucks the societal concept that "family is family" and you should sacrifice your own identity to appease familial expectations. It is within the lyrics of this song that the album title is found.
"I was thinking about the idea that biologically, life began in the ocean and therefore, in our biological ancestral lineage, we all come from the water and I found so much solace in that. I am so much more than what is "predetermined" for me. And we're all so much more than what is predetermined for us. So I really wanted to make this song not just for me, but for all the people who feel like they don't belong in their own families — who have to pretend or play a character."
The full Daughter of the Sea album is now available on all streaming services.
Upcoming performances:
October 23 – New York Album Release Show @ Groove – Tickets
November 11 – Rockwood Music Hall Stage 3 – Tickets
November 12 – Philadelphia Album Release Show @ City Winery