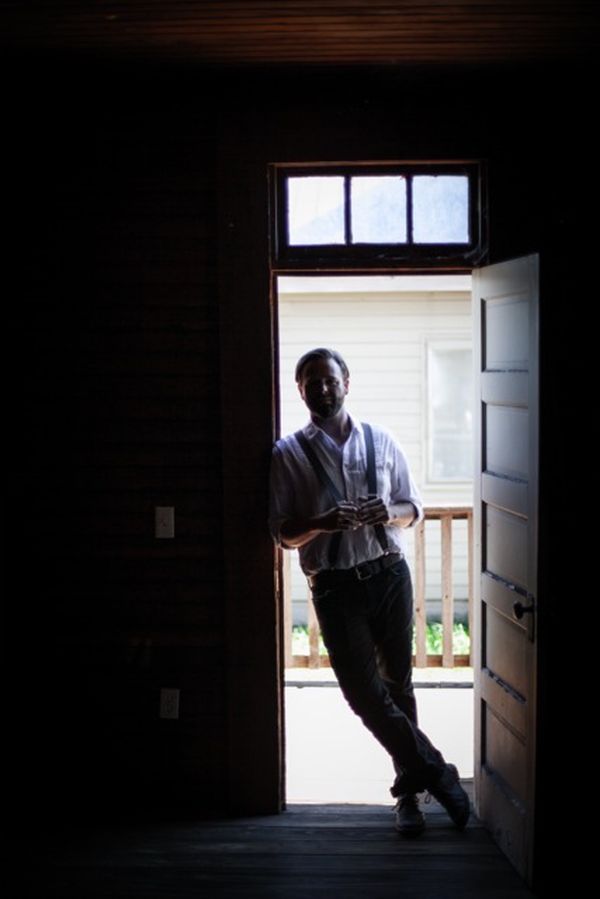 11 October 2018
Brandon Prinzing – Photo Credit: Brandon Prinzing
"I do this because it's in my soul and I feel it in my bones."
This would be the mantra for singer-songwriter and folk-punk guitarist Brandon Prinzing during the creation of his debut album Hear This, which arrives October 12th and The Big Takeover premieres here. Produced by Underoath member Aaron Gillespie at Rio Grande Studios in Albuquerque, Hear This is a tribute to the trials and tribulations of life, and those who influence it.
Gathering inspiration from the unusual blend of Eminem, Garth Brooks, and Ducking Punches, Prinzing manages to pour explicit amounts of emotion into each track. Freedom releases itself through Prinzing's coarse and passionate vocals, much to the reflection of the wide-open surroundings the Oregon native grew up in.
With inflections of The Gaslight Anthem's edginess, Frank Turner's honesty, and The Used's tenacity, the west coast band ignites a fervor within listeners. Prinzing is joined by Jared Britton (lead guitar), Jesse Martinez (bass), and Gus Hulstein (drums). Prinzing's lyrics are the gasoline and the instrumentation the flame, and this combustible combination ignites an aggressive will to overcome a familiar sense of struggle.
On the last night of recording and running off of exhaustion and disgust of his Days Inn hotel room, Prinzing sparked his writing powers to create what has become his favorite song on the album in just over an hour. "Bitter Cold"'s rough vocals and jagged guitar encapsulates the artist's overall fieriness that not only pushed Prinzing to pursue this album, but to record it in only five days.
Soon more searing track followed, from passionate album opener and lead single "Nerve" to the plaintive and anthemic, The Boss-like Americana of "Riot On A Sunday". They lead to the reflective title track which balances a cool, shining guitar line and Prinzing's hotly urgent vocals. He rips through the wildly swingin' country-punk number "Revival" with fervent abandon, while employing only acoustic guitar, drums, and vocals for "Petersburg", relating "the joy and strife" of life.
Prinzing brings his unbridled vocals and stark lyrics to rock-Americana "Sink" as he bluntly declares, "…the truth is you're gonna die / We're…just searching for peace of mind." His contemplation takes a calmer turn, at least instrumentally, with the spare acoustic guitar strikes of "Unorthodox". Smoother to sweeping alt-rock rises on "Cheyenne", while LP-ender "Burning Things" closes the journey with guitar conflagration and Prinzing's ardently scorching exclamations with him proclaiming, "You're the ghost that keeps me up at night / The fear that fuels my appetite / It makes me feel alive." Prinzing's roiling emotions and expressive vocal delivery are like a bonfire always burning bright, even during the darkest night.