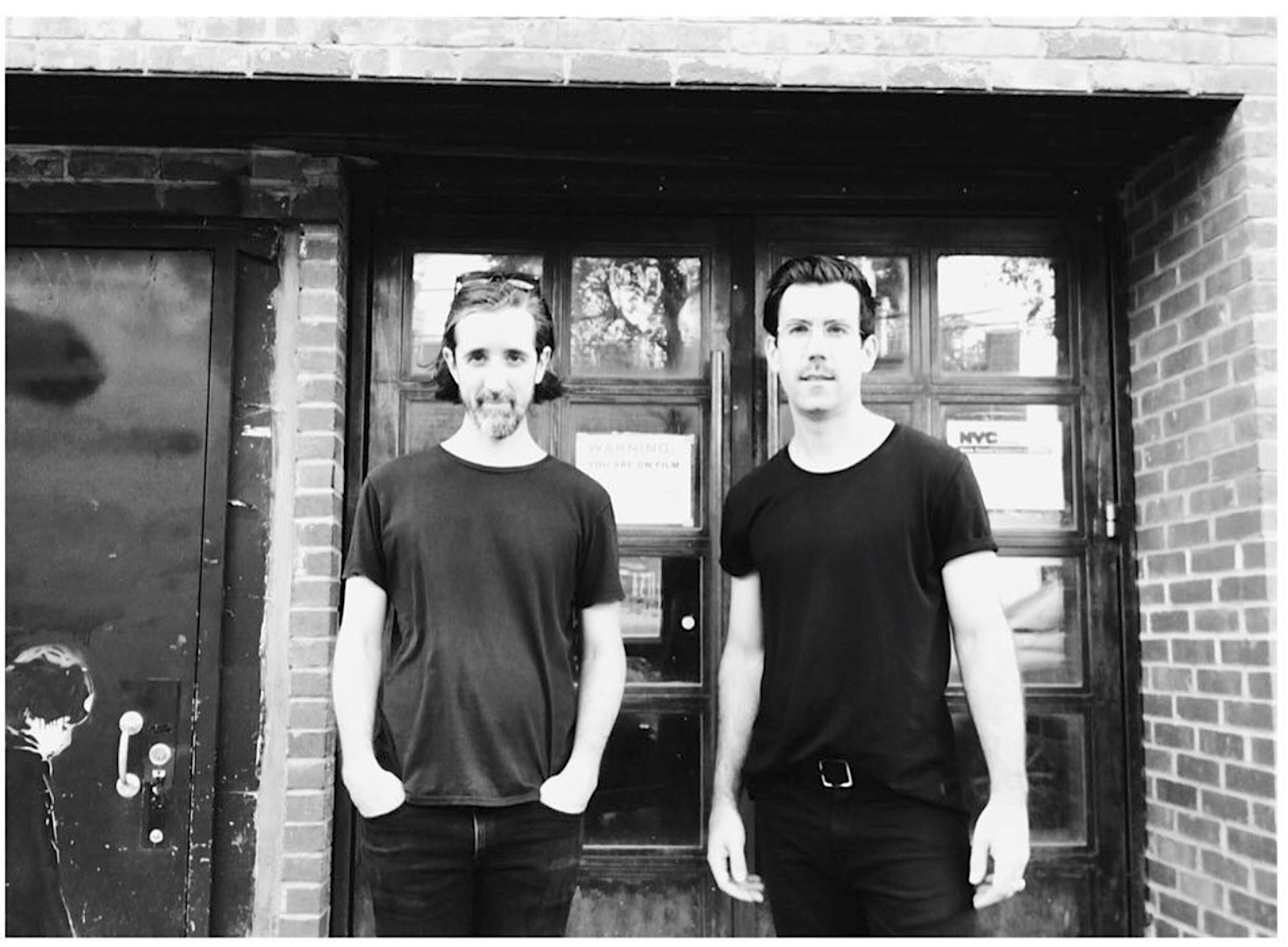 21 October 2022
Photo Credit: Kirk Schoenherr
Rob Heath and Kirk Schoenherr have been playing music together in one capacity or another for two decades. Both are veteran musicians of the New York City scene but it took a pandemic to get them to finally make a record of their own.
Rob says, "We started with a bunch of simple ideas that I wanted us to use to develop a sound for a groove-based improvising band. I had always imagined having a lean and handsome instrumental project that could go on the road with Justin Vernon or Deerhoof. Not quite jazz, not quite indie but unexpected and yet still appealing to a general audience."
Together, the duo makes cathartic, hypnotic, cinematic music. The songs in this collection are born out of improvising sessions right before the 2020 lockdown, where Rob and Kirk hammered out the unique sound of the band, forging this record into an emotionally-heavy, 11-song LP. The roots of the band's improvisation are still there though the arrangements are concise and consequential. The performances, adamant and courageous. This record is intended to be listened to intently and in one sitting, like an old-timey album from the 20th century.
Iceberg Theory is due out this Friday, October 21st, 2022 and the next day, Saturday, October 22nd, Rob and Kirk will be joined by bassist, Tomek Miernowski at Troost in Brooklyn for a record release party at 9pm.
Rob Heath has worked with songwriting giants such as Steve Earle and Aaron Lee Tasjan; has been scoring films and spent a whole lot of time at NY's famous jazz club, The 55 Bar (RIP). He has an impressive, mostly-functioning, old Casio keyboard collection and is a hoarder of vintage drums and tape machines. Kirk Schoenherr's musicianship has been described as, "icy", "Siouxsie-esque" and "organ-timbred" in the same sentence. His work as a sideman includes Chet Faker/Nick Murphy and Elle King, with whom he has toured extensively. He also works as a producer, recently contributing to Kaye's Conscious Control record. He has a wonderful mustache and a discerning taste for good coffee.
Rob Heath
Kirk Schoenherr
Buy the record here!