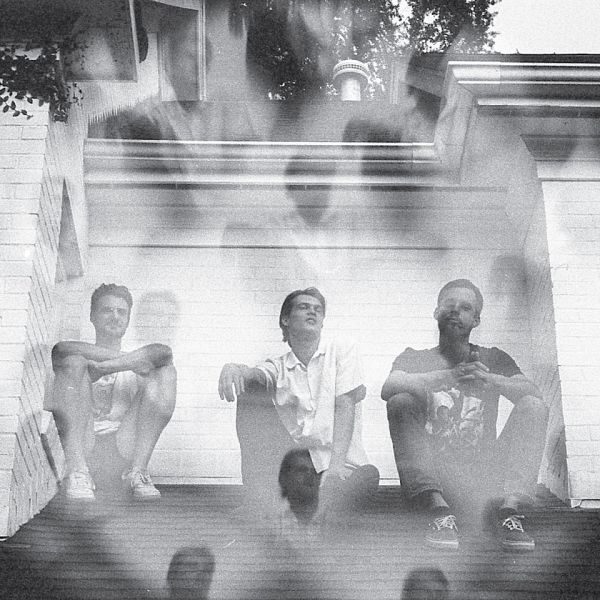 30 July 2021
Lauds – Photo Credit: Ross Langdon Page
Lauds are a band from Wilmington, NC that was formed in the spring of 2019 by songwriters McKay Glasgow and J. Holt Evans III. Bonding over their love of Slowdive and Neil Young, the band members play in the style of the former while channeling some of latter's more untamed guitarscapes.
The outfit are part of the dreampop-shoegaze-post-punk continuum, but also carry an unpredictable edge. Other influences include acts on Creation Records and Captured Tracks, as well as British alt-rock legends like Ride, Chapterhouse, and The Cure.
Glasgow and Evans were both craving an outlet to make guitar-oriented rock music, and Lauds is the result.
Glasgow is also a member of Tumbleweed, a folk-rock group, but had songwriting ideas that didn't fit within their confines. Teaming up with Evans, who has spent a lot of his free time in recent years recording reverbed-out bedroom pop songs, the two founded Lauds as a project to unleash their Jazzmaster ambitions.
Eventually, lifelong friend Rett Nabell and younger brother Boyce S. Evans joined them on bass and drums respectively, rounding out the four-piece. In more recent news, Boyce. Evans made the switch to keyboards and third guitar; Ross Page, another prolific Wilmington songwriter (Color Temperature, Seeking Madras, also Tumbleweed) will fill his spot on drums.
The five of them have character: Glasgow is a surfing fanatic; H. Evans is self-professed Anglophile who loudly proclaims his allegiance to Oasis, dub reggae, and Johnny Marr; Nabell, the band's resident heartthrob, is also the best guitar player in the group, which is naturally why he plays bass; B. Evans is a tortured artist always threatening to quit Lauds to become a slam poet; Page is renaissance man and aspiring filmmaker.
Starter single "Don't Mind" is a dreampop track with airy vocals and a Motorik-like beat that was released in August of 2019. Lauds were making a name for themselves in the pre-pandemic world as a killer live act, lighting up the stage at Wilmington venues like Satellite Bar and Lounge, Bourgie Nights, and the Palm Room.
"Consolation," the follow-up single came out in January of 2020, and is driven by textured guitars and pounding drums.
After releasing a re-mastered version of 'Don't Mind' for Fort Lowell Records' GROW compilation last year alongside tracks by North Carolina legends like The Rosebuds and The Love Language, Lauds got to work on their debut EP.
Big Takeover is pleased to host the premiere of Lauds' captivating self-titled EP today on the day of its official release.
Lauds contains four fresh tracks that represent a collection of songs honed during long periods of pandemic-induced isolation.
Rather than reflecting on the difficult circumstances under which they were crafted, these songs bustle with richness and warmth thanks to the addition of keyboard strings, vocal harmonies, and layered guitars.
Restless opening track "Wasted Hours" shimmers with cascading guitar chime, lively bass line, drum stick tick, and dynamically hit drums. Vocals are light, but bittersweet as they ride the supple and propulsive flow of the instrumentation.
Dreamily contemplative "Never Was" gently hums with sparkling guitar lines, swaying bass, a swift, but shuffling drum beat, and sweetly cooing vocal longing, while "Wait Forever" dashes by with sweeping guitar jangle, soft cymbals crashes, and a more direct, but still hazy vocal tone.
EP-ender "Sandpiper" starts out as a glistening reverie that floats on mellifluous, but spare guitar lines, sparse bass and drums accents, and hushed and thoughtful vocals that give the feeling of drifting through memories.
Midway through the song, however, the pace intensifies and rises with a delicately woven web of guitar filigree, pressing bass line, and pulsing drum beat. Perhaps a sign of looking towards the future instead of focusing on the past.
As live music begins again this summer, look for Lauds to resume their role as a staple of the local Wilmington scene. Rumor has it there might even be a second EP on the way in the fall, this time keeping things in-house with Page assuming production duties.
Purchase Lauds at Bandcamp
Fort Lowell Records Website