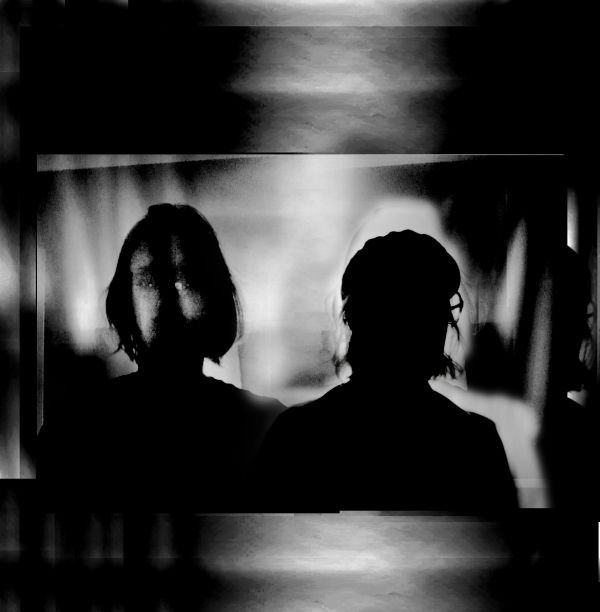 6 November 2020
I Could Live In Hope – Photo courtesy of Somewherecold Records
I Could Live in Hope, the new long-distance slowcore music project of Travis Trevisan (Tape Deck Mountain) and Ronnie Lee (The Cult of Lip), is officially releasing debut EP PSA, Not OK today, November 6th, via Somewherecold Records.
I Could Live in Hope came to fruition over email during the ongoing Covid-19 pandemic. Lead single "PSAUSA" was premiered on DKFM and is a blunt socio-political anthem with its insistent refrain of "U-S-A / P-S-A / Not OK." Lyrically, this EP contains overtly political tones and messages not frequently found in the music of I Could Live In Hope's shoegaze peers.
Big Takeover is pleased to host the premiere of PSA Not OK today.
Each of the four tracks simmer at a slow burn, with EP opener "USAPSA" forebodingly looming with planing guitars that at times break out into a lowing storm. "Say You Will, Find A Way" continues to emanate an ominous vibe with wandering guitar reverb and disembodied vocal flotation
"Fight For Life" is ripped directly from the US news where we're at loggerheads in this country, with two groups who are diametrically opposed to one another (Democrats Vs. Republicans) duking it out in the political arena and on the streets. Lyrics like, This is the fight / of our lives" carry a heavy meaning these days…
The brief last song on the EP, "Always Lose (Nice Guys First)" is a stripped down dirge about, unfortunately, nice guys finishing last. In a perfect world it would be the bully and the asshole who gets their comeuppance, but our world is not a perfect place – far from it – and there are too many dishonest and devious people running the show, and who are supported by their willfully ignorant followers
PSA Not OK is not for the head-in-the-sand type, but for listeners who have a warm spot for culturally and politically relevant music that sonically isn't too in-your-face. The EP's songs lean into a softer and more subtle approach than the musicians' other projects, citing influences like Low and Bedhead over the noisier pedal-worshiping roots of their past.
Trevisan gives some backstory into how I Could Live In Hope formed, explaining, _"The year was 2014 when I originally met Ronnie in Brooklyn when he was playing drums on tour for Is/Is (now known as Candace). I booked them a show at a friend's DIY venue/basement, The H_ose, in Bushwick during CMJ week (It turned out to be quite a banger)."
"Three years later after I had relocated to Nashville, Tape Deck Mountain is playing a small shoegaze festival in Missouri and Ronnie again is playing bass for a band called Brilliant Beast. In addition the band he fronts The Cult of Lip has rolled through Nashville quite a few times. So I was pumped when he responded to a call I put out in the beginning pandemic on Facebook to form an internet-type band. A few people responded, but Ronnie actually recorded drums to the audio files sent via Gmail."
Somwherecold Records Website