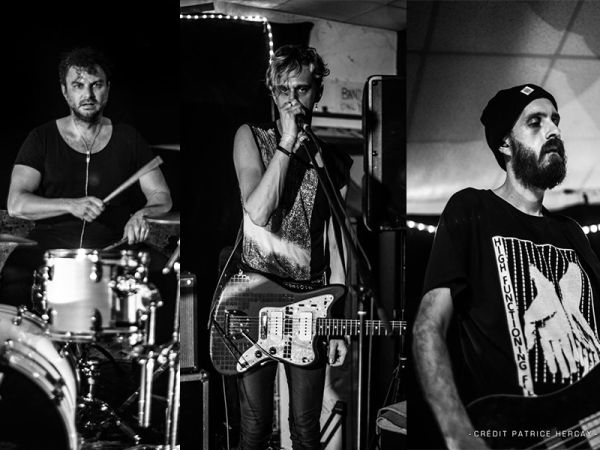 25 March 2019
Dead Leaf Echo – Photo Credit: Patrice Hercay
Brooklyn's Dead Leaf Echo are celebrating the 10th anniversary of their very first release, the Pale Fire EP with its very first vinyl release out March 29th via Moon Sounds Records.
The Big Takeover is extremely pleased to host the premiere of the reissue of Pale Fire, an atmospheric and stirring to reflective record that diffuses with drifting to swirling soundscapes clouded over with hazily pendulous vocals.
With its tremendously flowing title track "Pale Fire" (mixed by Ulrich Schnauss), the six songs of the EP represent the initial taste of the group's prolific output over the past decade.
The vinyl is available for pre-sale via "Moon Sounds Records website, and then the band will go on a 2-week tour on the west coast playing Seagaze, Verboten, and Out in the Shadows festivals in addition to debut shows in Olympia and Victoria Island.
Upon returning home to Brooklyn, Dead Leaf Echo will play a the vinyl release party in their hometown on Saturday April 27th at Sunnyvale. See full tour dates below for details.
TOUR DATES
Apr 04
Out From The Shadows V Festival
Portland, OR
Apr 05
The Colony
Sacramento, CA
Apr 06
Elbo Room Jack London
Oakland, CA
Apr 07
El Cid
Los Angeles, CA
Apr 08
4th St Vine
Long Beach, CA
Apr 10
Verboden
Vancouver, BC
Apr 11
Copper Owl
Victoria, BC
Apr 12
Lo-Fi
Seattle, WA
Apr 13
The Living Stage at Hotel RL
Olympia, WA
Apr 14
Rontoms
Portland, OR
Website
Facebook
Twitter
Tumblr
YouTube