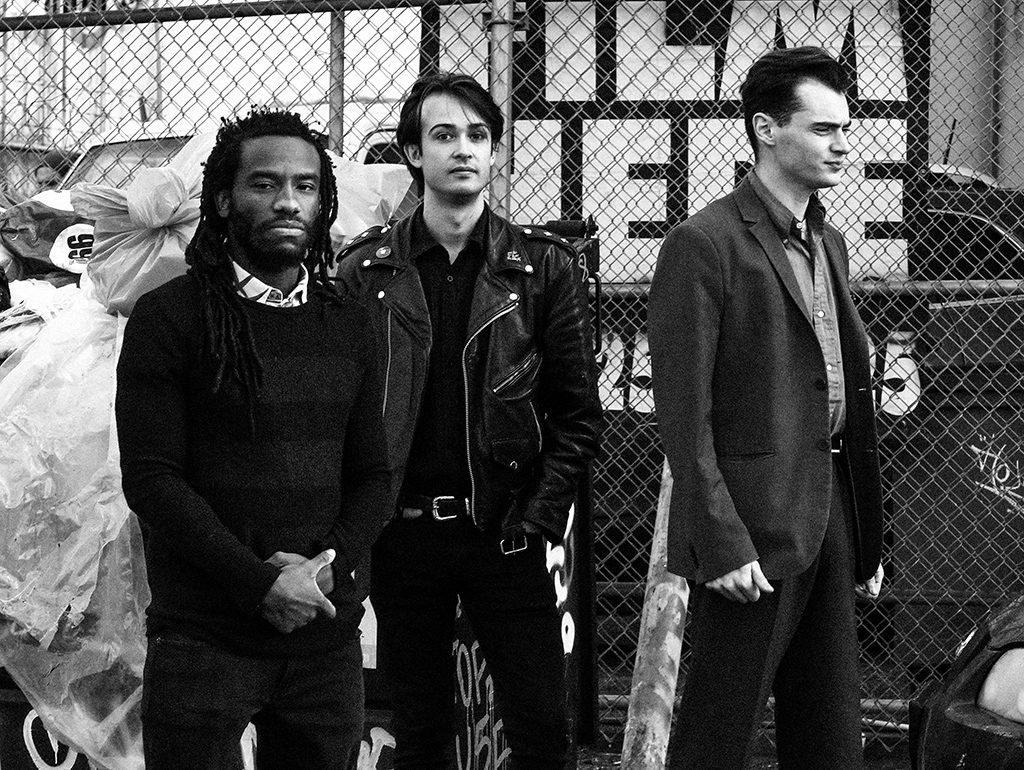 26 March 2021
Crisis Actor: Photo Credit: David Fearn
"Feed Me Drugs" is the blistering second single off the forthcoming debut from L.A. punk band Crisis Actor. A scathing critique of the war on drugs, the song is two minutes of fury that wouldn't have sounded out of place on an early '80s punk comp next to The Dils or The Avengers.
Formed in 2019, Crisis Actor is a power trio fronted by Tony Knox, host of the excellent No More Heroes show on KXLU. Bassist Zach Crawford is also known as punk scene DJ Paul Cinnamon, and drummer Jonathan Ihejeto doubles as hip hop artist Jet 2. Their first single "Burning Up" channeled the Dead Kennedys on a raging anthem that proved this is not just another one-note hardcore band.
The band's obsessions with paranoia, propaganda, politics, and pharmaceuticals promise to play out on the album False Flag, to be released later this year.