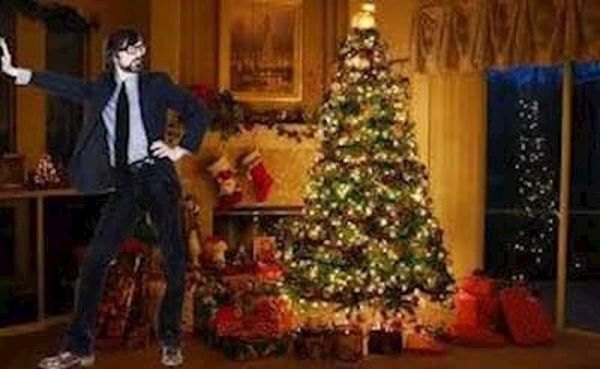 18 December 2019
Jarvis Cocker – Jarvis4Xmas
There's a campaign going on to get sharply acerbic Jarvis Cocker's socio-politically raw and relevant – and unfortunately, evergreen, single "(C*nts Are Still) Ruling The World" to #1 in the UK on Christmas Day.
The lyrically direct and searing song originally appeared as a bonus track on the Pulp frontman's first solo album in 2006.
A fun little Facebook group, started by a couple of left-minded music fans has, this week, become the focus of national and international attention.
Rising from nothing to 20,000+ members in its 4 days of existence, the Facebook group Fancy Getting "C*ts Are Still Running The World" to UK Xmas No. 1? has now received the endorsement of Mr Cocker's label Rough Trade Records AND the man himself – and he's decided that proceeds from single sales this week will benefit SHELTER, the homeless charity.
Please help and spread the word and get "Running The World" to #1 while helping the homeless this week.
Facebook Group
Get #Jarvis4Xmas trending at Twitter
Twitter
And, most importantly, to make this happen:
Purchase the song from iTunes (or wherever) from now until the end of this Thursday, December 19th.
If you can afford the price, please do buy the track and buy it from more than one place!
The streaming equivalent is at least 100 times, i.e. on Spotify or similar:
CURRENT CHART POSITIONS -
iTunes – #3
Amazon – #3
7Digital – #1
SELECT PRESS: