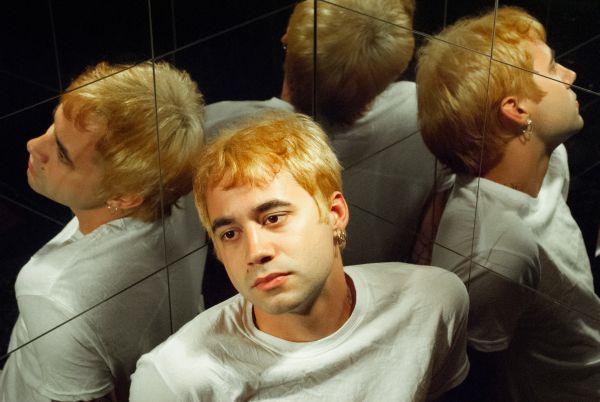 26 May 2021
Justus Proffit – Photo Credit: Camille Mariet
In pre-pandemic times, anyone frequenting underground shows in LA was sure to end up at Topspace eventually. The cavernous Inglewood venue and living space was a staple for DIY bands in the city, and an essential stop on any tour passing through.
In many ways, the venue was an extension of the eclectic career that Justus Proffit has led over the last decade, fronting hardcore bands, and churning out densely melodic pop songs under his own name.
All of that came to a grinding halt early last year, and for a minute he questioned what he was doing with his own music.
Proffit's new album Speedstar is born of that uncertainty – recorded in a slew of studios across the West Coast, the sessions were more a way of documenting new music than an intentional album, but it soon became apparent that he was sitting on some of his best music yet.
Lead single "Burning the Ground" is a smoldering slice of jangle pop, inspired by a hike in the Pacific Northwest as torrential fires raged nearby, and with the overwhelming sense that one day the forests would all burn down. There's a muted optimism to the track as Proffit muses about the rebuilding that comes in the wake of all destruction.
It's the first introduction to an album that feels timeless, the work of an artist whose effortless songs speak to his immense songwriting talent, classic and familiar, but entirely his own.
Speedstar comes out August 20th via Bar/None Records.