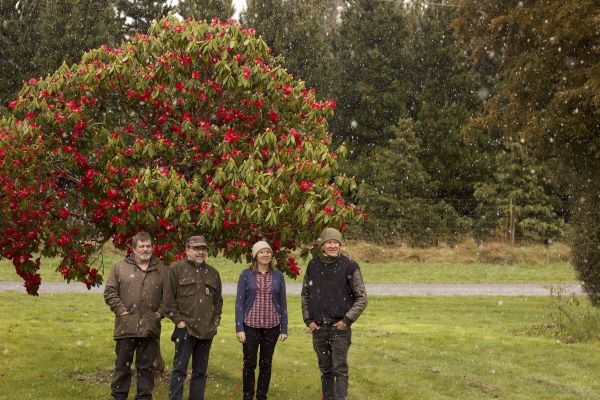 21 August 2020
The Bats – Photo courtesy of The Bats
Legendary indie band The Bats have shared a new single, "Warwick," from their forthcoming album Foothills, due out on November 13th via Flying Nun Records.
In the '80s and early '90s, the storied label put New Zealand on the map as the epicenter of forward-thinking, book-smart sophisti-pop. The Bats have been releasing albums with Flying Nun since 1987, remarkably with the same line-up throughout.
The new single kicks off the band's 10th studio album, and is classic Bats through and through. Delicate drumming and jangly guitar chords underpin Robert Scott's plainspoken and comforting vocals.
It's refreshingly understated, and the accompanying visual is the epitome of the quarantine-style videos we've been seeing this summer, with Auckland-based director Conor Bowden coming into conflict with multiple versions of himself.
A direct line can be drawn from the "Dunedine Sound" to the ubiquitous bedroom pop of today, and the return of The Bats is a welcome breath of fresh air.