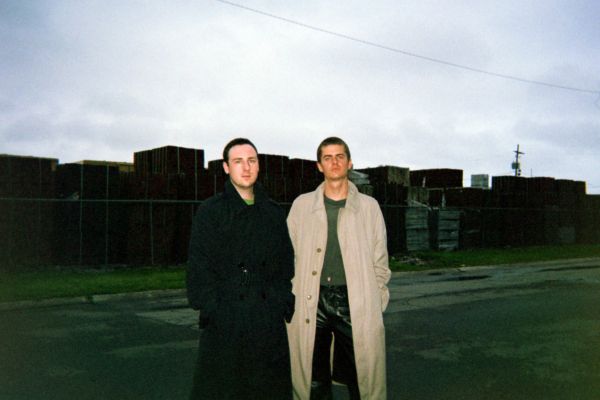 14 July 2021
The Convenience – Photo Credit: Annie Nowak
Though they've got a handful of EPs out as The Convenience, the latest collection of singles feels like the first proper introduction to the brand of '80s-infused indie pop that band members Nick Corson and Duncan Troast specialize in.
The two met as undergraduates at New Orleans' Loyola University, where they studied jazz and music composition. Eventually, they ended up in the rising local act Video Age, lending their talents to the group's stunning 2019 album Pop Therapy.
In the time since, they've carved out space to work on their own project, mining the favorite music of their youth for inspiration, pulling equally from Prince, Stevie Wonder, NSYNC, and contemporary indie and electronic outfits for a sound they're calling "plastic pop".
Today they're sharing "Fake Roses," their second single for Winspear. It's a glittering gem of a track built around a pulsing kick, phaser-soaked percussion samples, and a digital orchestra of warbling synth sounds that washes over you like a sunset.
The accompanying lyric video finds grainy, stretch-out fonts super-imposed over rotating flowers, building on the focused aesthetic the duo has been honing.
It comes on the heels of their previous stand-alone track, "Kiss Me In Heaven," a smoldering dance tune that comes wrapped in a charming video, with Corson and Duncan losing themselves to the rhythm. While grounded in the same sonic world, each single presents a different and exciting preview from this new outfit.