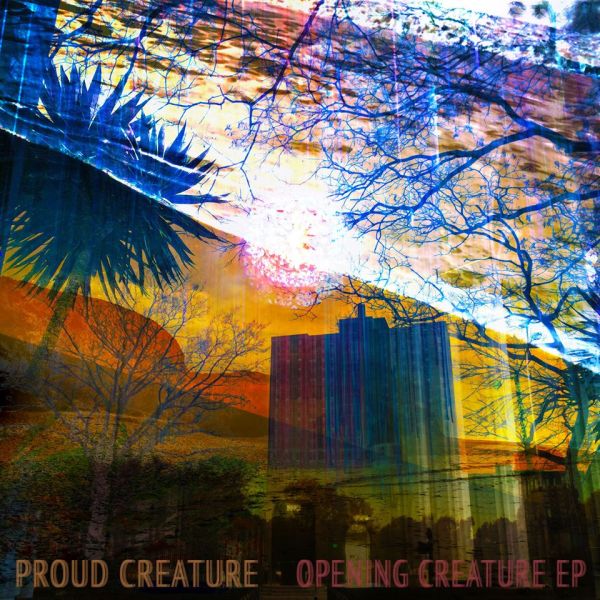 16 April 2020
Proud Creature – Opening Creature EP
NYC-located producer and multi-instrumentalist Todd Brozman, once part of the electronic improvisational duo Moon Casual, has started up his own solo project named Proud Creature.
Brozman recently released his debut EP as Proud Creature. Titled Opening Creature, the record is awash in psychedelic and ambient sounds that fluidly move from one genre to another, but all existing in the electronica realm.
Opening Creature was produced in Brozman's studio where he recorded piano, synths, percussion, and other instrumentation. Because much of the sonics were improvised, there's a strong, free-flowing jazz-inspired vibe to the resulting output.
Brozman also incorporated various field recordings and found sounds that run throughout the EP, giving it a consistent atmospheric aesthetic.
Fans of ambient and electronic music in the vein of Fourtet, Oneohtrix, and Future Sounds Of London will find much that appeals on this new EP. And anyone who needs a break from their fast-paced, or these days, stressful life, will find this record has much to offer in the way of soothing and compelling moods.
Brozman sheds some light on the meaning behind his music, revealing, "Opening Creature EP reflects travels and explorations I've had over the past few years. I'm trying to capture the headspace that opens up when we venture out of our default mindset and into something broader and more abstract."
"For me, these spaces have been explored through travel, dreams, nature, and spiritual exploration. Musically, there's lots of improvisation with eclectic instrumentation and non-traditional production techniques along with layerings of field recordings from travel, nature and religious prayer."
"Together, this creates an ethereal and otherworldly tone that underscores the broader themes of the album. As a whole, I am striving for something that feels alive, expansive, mysterious and alluring."
Facebook
Twitter
Instagram
Soundcloud
YouTube