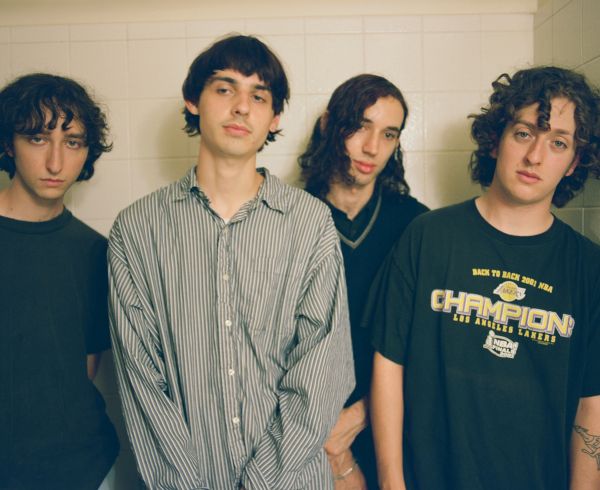 9 October 2020
Milly – Photo courtesy of Milly
After relocating from Connecticut to Los Angeles, Brendan Dyer took his bedroom recording project, named MILLY, and reinvisioned it as a full band playing indie rock/dream-pop music.
After signing with Dangerbird Records, MILLY released a handful of singles as part of their Microdose series, before the label reissued a small collection documenting their brief catalog. Today, the band are back with another slice of '90s-influenced, grunge-infused indie music.
"Star Thistle Blossom," the group's first single of the year and first off a forthcoming EP, wastes no time in delivering the blissed-out riffs the group have become known for, and providing a barrage of soothing vocal hooks courtesy of Dyer.
The accompanying video, directed by bandmate Justus Ott, follows a young woman who is visited by God, culminating in a hilarious auction of the artifact he leaves behind. In the clip there's plenty of live footage featuring the group rocking in a front yard, invoking classic MTV-era music videos.
The song is part of a new 5-song EP entitled Wish Goes On, scheduled for a 2021 release on Dangerbird.
Website
Facebook
Twitter
Instagram