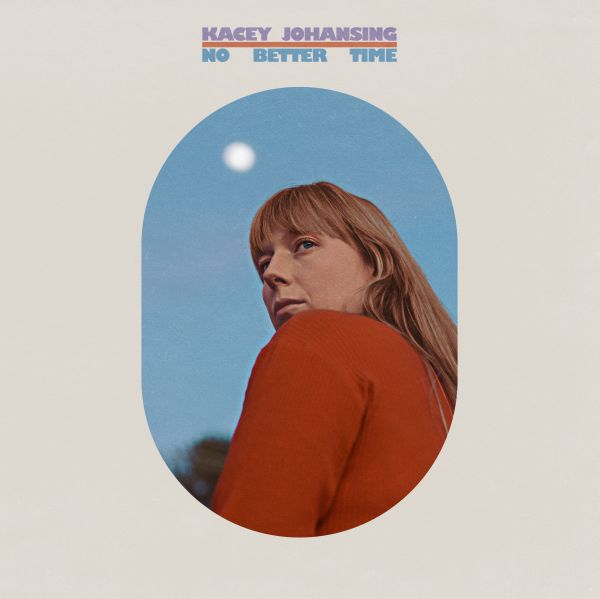 23 October 2020
Kacey Johansing – No Better Time
Today, Kacey Johansing is sharing the title track from her forthcoming album No Better Time. The song makes an immediate impact, invoking '70s singer-songwriter luminaries like Fleetwood Mac and contemporaries like Weyes Blood in its soaring beauty. Backed by swooning guitar leads and blossoming synths, Johansing confronts abusive men she's encountered throughout her life, delivering her truths over deceptively light melodies.
It's another glimpse into what's proving to be one of the year's most promising records, further establishing Johansing as one of the most compelling modern songwriters. Though an undeniable talent on her own, she's accompanied by a cast of incredible musicians to realize her vision, including Tim Ramsey (Vetiver, Fruit Bats), Todd Dahlhoff (Feist, Devendra Banhart), Trevor Beld Jimenez (Parting Lines), and Amir Yaghmai (Julian Casablancas + The Voidz).
If the collection of singles she's shared so far are any indication, this album is absolutely deserving of a spot on every year-end Best Of list. It's music like this that provides a reprieve from the turmoil of everyday life. No Better Time is expected on November 20th, 2020.
Johansing relates, ""It makes me wonder, how much further can I carry the weight of a lie?". "No Better Time" is about creating boundaries with abusive and alcoholic men in my life. It starts off with an unconditional blessing and well wishes but at its core there is yearning to cut ties for the truth to be known. I think we want to protect the ones we love even if those people have hurt us, this can sometimes mean lying on their behalf and keeping the abuse a secret. This song grapples with that feeling. Finding some kind of healing balance that includes loving and wishing the best for someone who has caused such deep pain while also holding them accountable."
Pre-order HERE