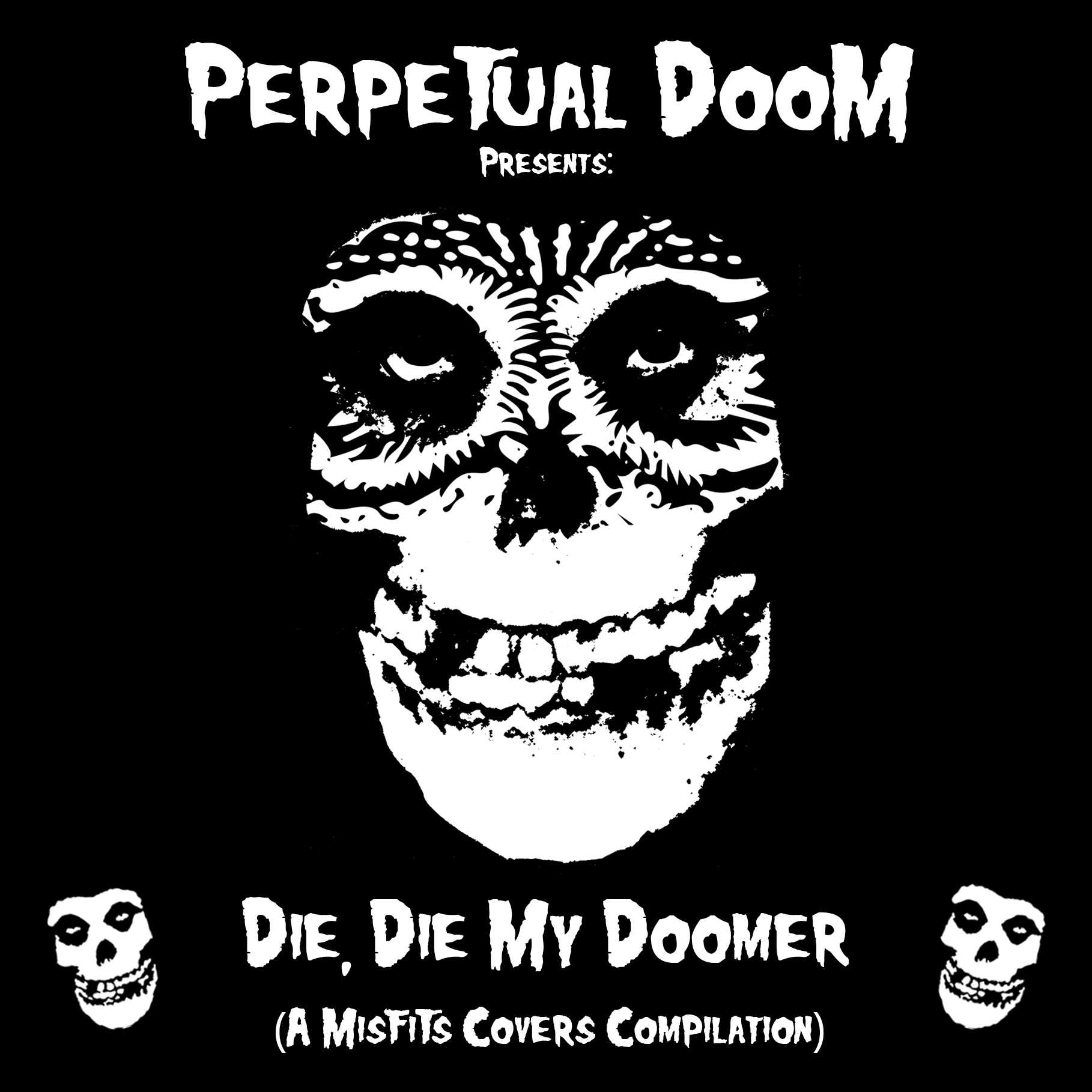 30 October 2022
Brooklyn indie label Perpetual Doom, who has been releasing incredible independent releases since 2014 has just unleashed a new Misfits cover compilation to celebrate Halloween with 100% of the proceeds being donated to the National Coalition Against Domestic Violence (NCADV).
This compilation isn't a collection of typical sounding Misfits covers. This is really worth your time. These tracks are performed by incredible artists who clearly hear the art in the songwriting of young Glenn Danzig. If you've ever listened to classic Misfits songs and wondered what the songs might sound like if interpreted and/or recorded differently, this collection is for you. If you're a big Misfits fan and want to hear unique interpretations of the classic songs, this is for you. If you want to hear spooky songs while you celebrate Halloween: turn this up while you carve your pumpkin and cram milky ways in your mouth.
There's something here for everybody – dreampop psych vibes ("She" Cherry Yachtsman), rockabilly ("London Dungeon" Jason Herring), bizarro synthpop ("Some Kinda Hate" Chris Porro), noir gothpunk ("Cough/Cool" Gnosis/Antiquarius), straight punk ("Horror Business" Maz Brazos) and americana, indie folk and so much more.
For a mere $6.66 you get all 35 songs while doing your part to help stop Domestic Violence. Show your support! Vibe out! Happy Halloween!
Perpetual Doom
Instagram
YouTube