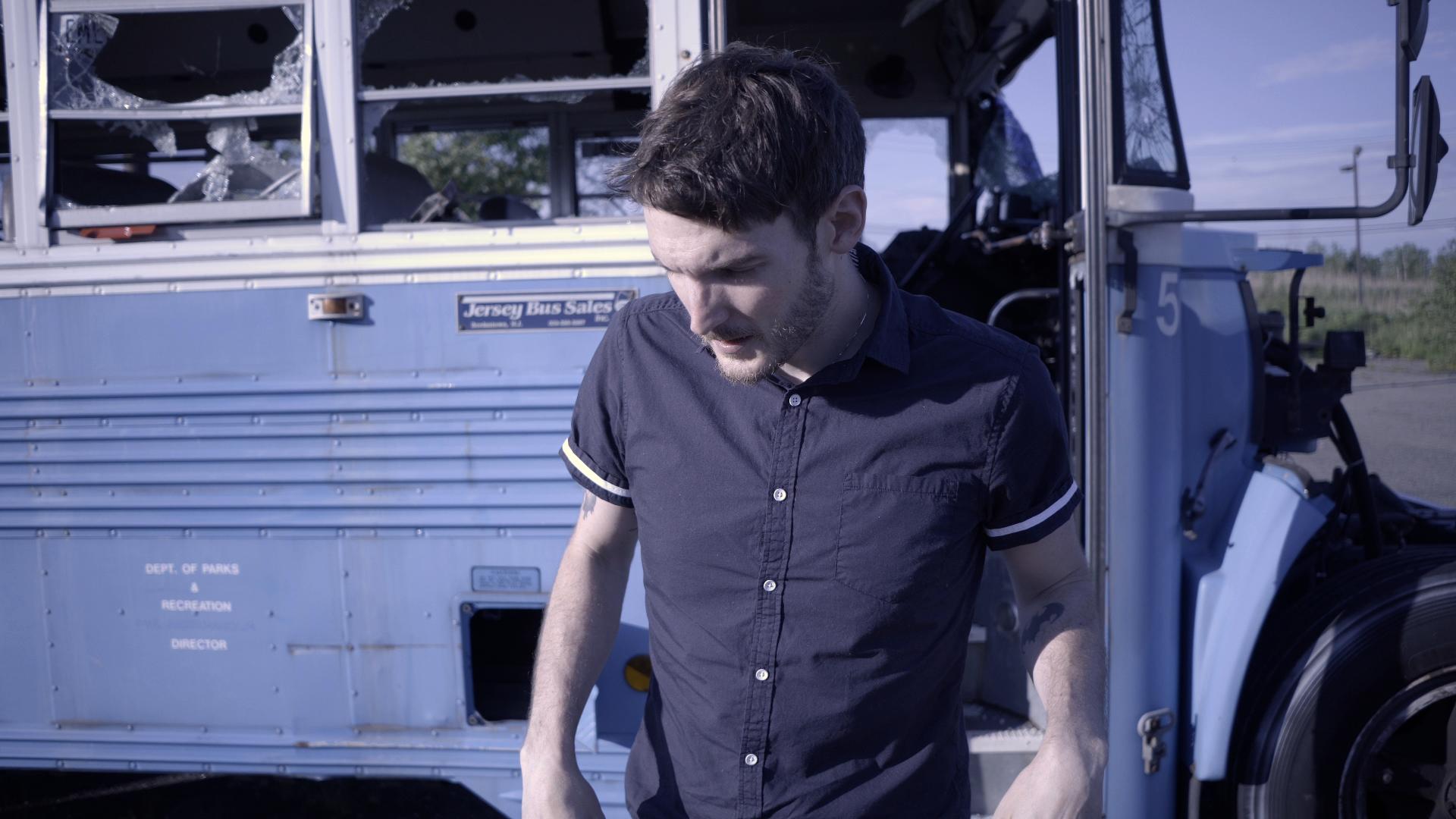 31 July 2022
Following an onslaught of heavy-hitting topical hardcore anthems this year, New Jersey political punks Scary Hours have finally released their much-anticipated full-length debut "Symptoms of Modern Hegemony" via Pyrrhic Victory Recordings. With a wide range of sonic and lyrical influences, primary songwriter/vocalist Ryan Struck leaves us with a lot to reflect on.
June 25th 2021 began a year of steady releases with "Precision Grooming," a scathing critique of the justice system in the wake of convicted murderer Derek Chauvin's lenient sentence. Several other singles/videos were released while a band was assembled featuring members of Knuckle Up, Ides, and Inside the Beehive, toiling away at Ryan's home studio on what would become "Symptoms of Modern Hegemony." The album showcases diverse musical influences blending thrash, skatepunk, beatdown, and straight-up hardcore punk with Struck's brash, incensed vocal delivery and unique cadence. Each song takes a dive into the political and social issues that become more urgent with each passing day with a clear mantra: "we scream louder when we scream together."
"Ryan Struck has done it again, unleashing a powerfully rampaging and lyrically relevant new record, Symptoms of Modern Hegemony, that holds a mirror (in all its jagged pieces) up to our divisive and destructive times."
"Struck lashes out with searing and manic passion, jam-packing his tracks with hard-hitting, rapid-fire hardcore/heavy metal attacks and a non-stop barrage of uncompromising missives about our societal, political, institutional, and individual breakdown (Well, except for the laid-back instrumental interlude that is "Daily Grime." We all need a respite from the global dystopian catastrophe unfolding before our eyes, right?)."
"As his project's name reflects, it is scary times, and Struck aggressively rages with frustration, desperation, and (justified) paranoia. The resulting numbers are painfully raw and frenzied; verging on, or even diving head-first into speed metal hyper-drive. Struck has also stepped the complexity of compositions and quality of production, with distinctly separated layers of vocals, instrumentation, and sound clips. Symptoms of Modern Hegemony is a berserk blast with grim, but accurate lyrics that expose the nadir of our supposedly civilized civilization. The stark lyrics, "Maybe the best is behind us…" from "Behind" perfectly sum up the album's modus operandi." – Jen Dan, Big Takeover
Pyrrhic Victory Recordings
Instagram
Facebook
Bandcamp
Disclosure statement: Pyrrhic Victory Recordings is owned by Joe Pugsley, publisher of this article/post.