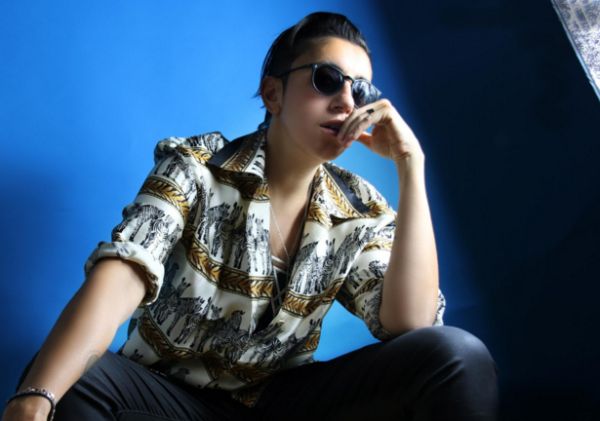 5 February 2021
LAU – Photo Credit: Yanny Tokyo
Take a trip down memory lane with new music from LAU. As Aztec Records' flagship artist and Creative Director, LAU brings the sounds of '80s-influenced retrowave/synthwave to 2021 with her new album, Believer.
The deluxe version of Believer includes remixes by some of the top producers in the retrowave/synthwave genre, including Luke Million, Sunglasses Kid, Droid Bishop, Popcorn Kid, Maethelvin, Highway Superstar, and newcomer talent Austin Apologue. This also includes an exclusive cover version of a Haim's "Now I'm In It", reworked by Friday Night Firefight.
One of the prominent tracks on the new album is the infectiously effervescent "Always On My Mind", the seventh of eighteen tracks on the album's deluxe version. Big Takeover is pleased to host the premiere of the sonically ebullient '80s-throwback track that is streaked with bittersweet vocals and lyrics.
"Always On My Mind" starts off with a literal wave of synth-like textures before the drum loop and the rest of the instrumentation joins in. LAU's vocals and accompanying harmonies materialize soon after and seamlessly weave through the track. This is the kind of song that would be playing while driving down mid-'80s Sunset Boulevard in Hollywood in your Delorean with your best friends or lover.
The beauty of retrowave/synthwave is that the artists in that genre have a love and passion for '80s music and the pop culture around it.
With platforms like Aztec Records, these artists have an avenue for showcasing their take on it. It's cool seeing artists spinning a period-specific genre with fresh eyes and ears in 2021 and to have it all be re-imagined.
Moving forward, it would be cool to see Hollywood feature Aztec Records' artists like LAU in their shows and movies while we're seeing a surge in throwback-inspired productions like Stranger Things.
LAU's debut album Believer and Believer (Deluxe) are out digitally worldwide on February 12th via Aztec Records. Also available on vinyl, cassette, and CD-R formats.