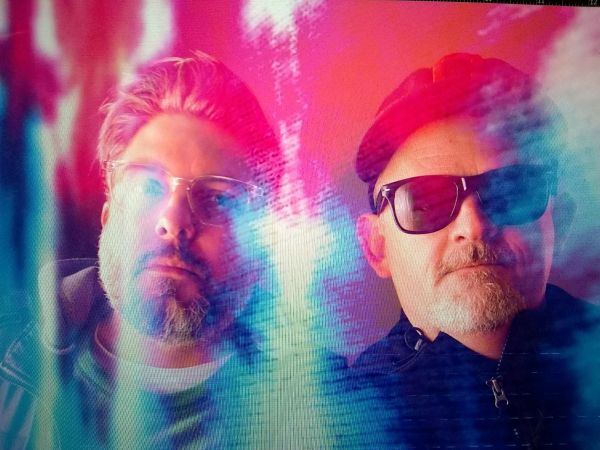 27 November 2018
High Praise – Photo courtesy of High Praise
High Praise is the new instrumental post-rock project from Matt Traxler of Brandtson and artist/illustrator Kevin Fagan (S.S.&C). Together the Cleveland-based duo creates a self-proclaimed "acid casual daydream pop" sound, incorporating elements of dream-pop and shoegaze.
Their seven-song debut EP, Forever Ever After, will be released early next year via Steadfast Records. Traxler is featured on guitar and programming and Fagan is showcased on keyboards and programming.
The Big Takeover is pleased to host the premiere of the single "Avalanched" from Forever Ever After. The track is a sharp, yet dreamy slice of reflective reverb and radiance that drifts along with piercing, eerie synths extensions, a ticking trip-hop beat, and meditative waves of guitar.
Traxler states, "The Forever Ever After EP was written and recorded intermittently between 2016 and 2018 in a tiny bedroom in Cleveland, Ohio, amidst a complete wreck of audio cables, spilt drinks, and shitty mics. Candidly, "Avalanched" is a snapshot of a hopeful climb-out exercise in the midst of a particularly weighty bout of depression. I don't recall if it was at all effective."
Purchase "Avalanched" at Bandcamp
For more info, visit Steadfast Records