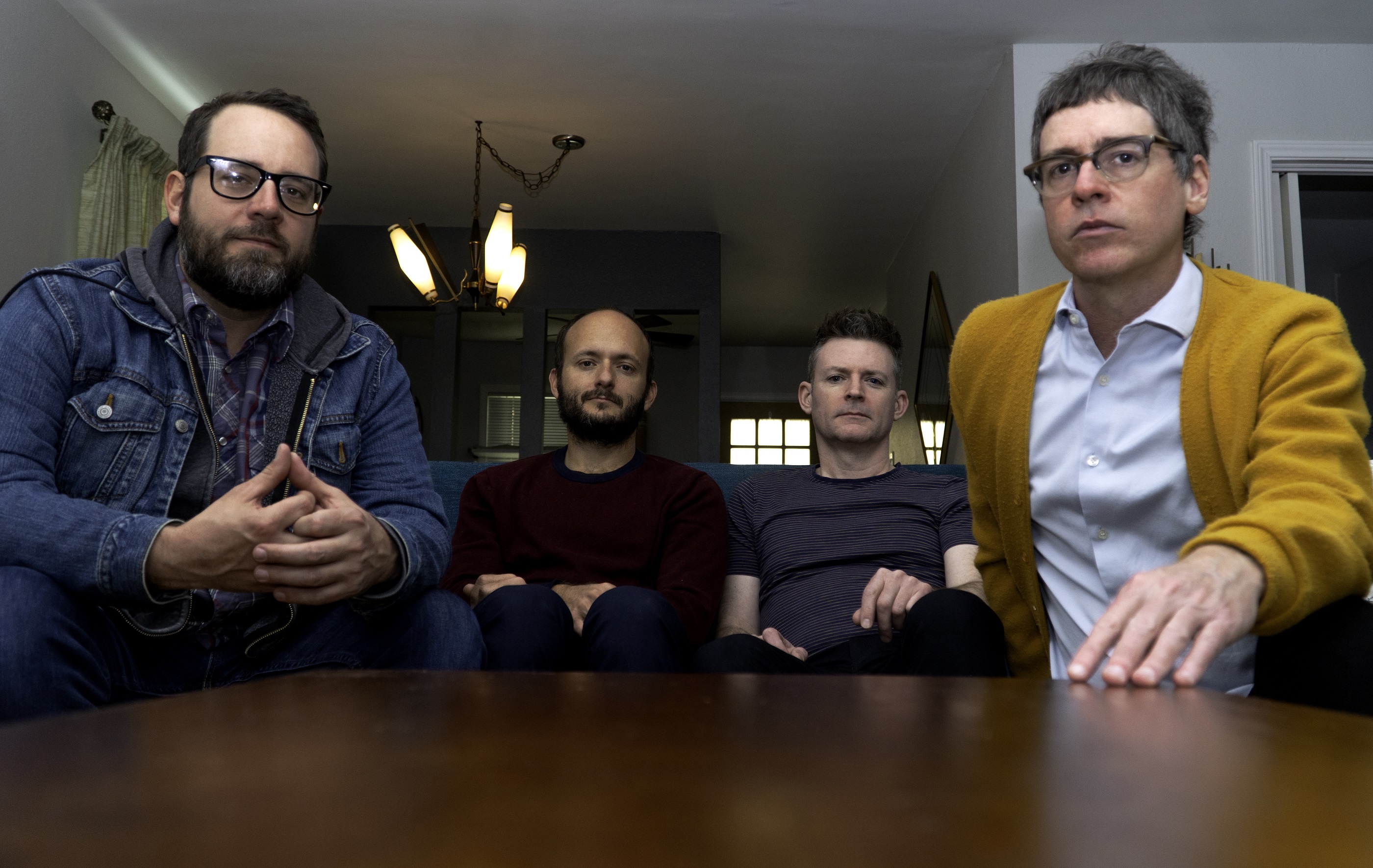 14 June 2022
Photo Credit: Daniel Fried
Austin TX-based Gentlemen Rogues celebrate aggressive guitar pop, with punk-inflected energy, polished, precise songwriting, and hooks as sharp and sleek as the Rickenbackers they bang them out on.
'Black Film', their first single from the upcoming "A History Of Fatalism" LP, is a live wire of a power-pop tune about temptation, weighing the cost of infidelity, and living with the resolve of unrequited lust.
The four piece band draws inspiration from UK legends like The Jam, XTC, The Smiths, and Teenage Fanclub, while steadfastly blasting their own course through an American indie rock canon shaped by The Replacements, Sugar, Jawbreaker, and Superchunk. It's a sound that the band lovingly calls "Manchester by way of Minneapolis."
Gentlemen Rogues have shared the stage with such diverse musical outfits as Bob Mould, Superchunk, Lemonheads, Smoking Popes, Ultimate Fakebook, Field Music, Mrs Magician, Field Day (Dag Nasty), and The Dandy Warhols.
Their upcoming release, A History of Fatalism, is a 10-track LP released in partnership by Snappy Little Numbers (Denver, CO) and Rocket Heart Records (Seattle, WA). It finds the band blending lush, lyrical and instrumental, textures to create a sonic cocktail sure to intoxicate discerning ears!
Big Takeover is thrilled to bring you a premiere of their new single, "Black Film"!
Quote from Danny Dunlap (exclusive to Big Takeover):
"I'm a big fan of David Gedge (The Wedding Present/Cinerama) as a songwriter and especially as a lyricist. He is really great at writing lyrics that often times edge toward lurid seediness. He's not afraid to be the "villain" in his songs, and often times writes himself to be a bit of a sleaze bag. Sometimes he's the selfless heartbroken, sometimes the selfish heartbreaker. I think it's funny and a modestly brave approach to writing lyrics. I tried to take a stab at that kinda thing with 'Black Film'. It's a confession of weakness, full of presumption and naivety. I nicked a couple of chords from Johnny Marr and a line from the John Hughes' movie Some Kind of Wonderful that sings, "You can't judge a book by its cover, but I can see how much your book will cost me."'Black Film' was one of the last songs we finished writing for 'A History of Fatalism'. It was written rather quickly, and finished up in the 11th hour. I wrote the lyrics to the chorus the morning that I went into the studio to sing it. In fact, the first time I ever sang 'Black Film' was when we recorded the song in the studio. Because 'Black Film' was written so quickly, I had it in my mind that it was a pretty good song, but might end up being "filler" on the record when it was all said and done. In retrospect, I couldn't have been more wrong, as the collective consensus was that the song turned out great, was one of the hookier songs on the record, and should decidedly be the record's first single. It seems that the best ideas sometimes come in a fit of inspiration, or…when shit gets really down to the wire."
Band site
Instagram
Facebook
Twitter
Bandcamp
Snappy Little Numbers preorder
Rocket Heart Records preorder