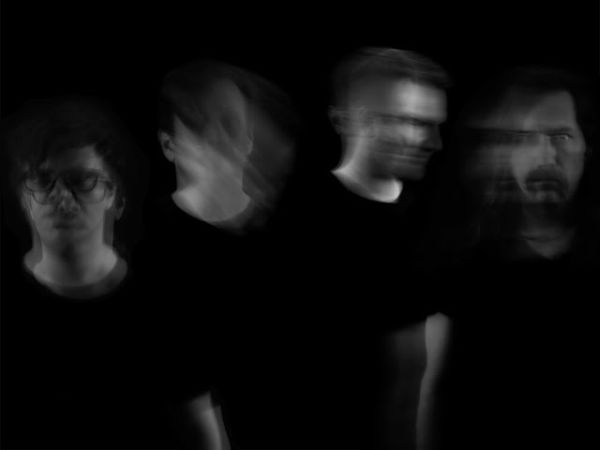 21 May 2020
Vincas – Photo Credit:Jenna Halik
Hailing from Athens, Georgia, Vincas offers up a uniquely Southern brand of post-punk/death-rock – a thrilling and chilling, Deep South stomp in the swamp. The band will be releasing their third full-length, Phantasma, on May 29th via Learning Curve.
Phantasma follows up 2013's Blood Bleeds and 2016's Deep in the Well. The album was engineered by Mike Albanese (Maserati), and mixed and mastered Kyle Spence (Harvey Milk).
A mix of live and programmed drums propel twangy guitars, distorted bass, and frontman Chris McNeal's baleful baritone through 10 gleefully dark, cinematic anthems. With song titles like "Until It Rains Red," "The Witch," and "Bury Me Upside Down," Vincas' drama is noir and enjoyably mordant.
McNeal (vocals, bass, synth), who is also a member of the renowned Maserati, is joined by Scott Kviklys (guitar, vocals), Tim Payne (drums, drum programming), and newest recruit Gene Woolfolk (guitar), who is a member of
noise-rock supergroup Plaque Marks.
Big Takeover is thrilled to death to host the premiere of the macabre and bludgeoning track "Bury Me Upside Down." It's a briskly restless cri de coeur streaked with bloody drum punches, a chugging bass line, and reverberating guitar jags. McNeal exclaims the cuttingly stark and fatalist lyrics with a menacing, on-the-edge fervor amid the relentless sonic roil.
Pre-order Phantasma at Bandcamp
Facebook
Instagram
Bandcamp
Spotify