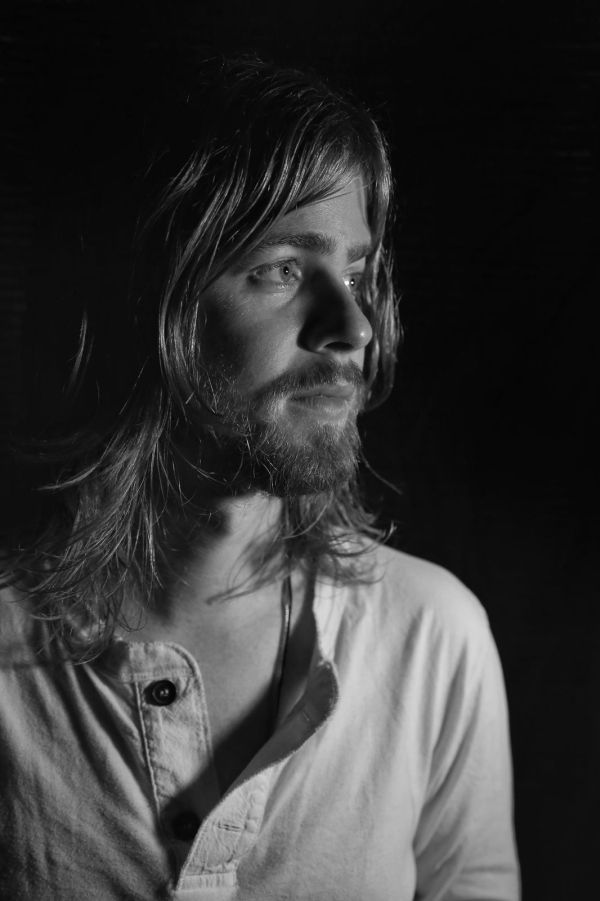 2 March 2022
Andrew Leahey – Photo Credit: Chad Cochran
Andrew Leahey is the frontman of Andrew Leahey & the Homestead, lead guitarist for Elizabeth Cook, a longtime singer/songwriter, and award-winning music journalist.
Andrew Leahey & the Homestead are a classic band for the modern age, rolling a decades-spanning wealth of influences — the highway-bound hooks of Tom Petty & the Heartbreakers, the sweeping guitars of George Harrison, the concise power-pop of Cheap Trick, the piano craft of Harry Nilsson — into a contemporary sound.
Over the course of four studio albums, they've become hometown heartland-rock heroes in Nashville, celebrated for their own performances as well as their all-star benefit shows — curated by Leahey and featuring collaborations with artists from across the musical spectrum — that raise money for Nashville-based non-profits and global social rights organizations.
The rewarding journey continues with Leahey's newest project, American Static. It's an expansive double album, recorded with bandmates Jay Dmuchowski and Dan Holmes — both of whom also appeared on Andrew Leahey & the Homestead's international breakthrough, Airwaves, in 2019 — and stocked with the widest-reaching music of the group's career.
Leahey reveals details about the upcoming second half of an ambitious double LP and "Caught Like a Fire," the engaging track that Big Takeover is pleased to host the premiere of today.
"I was still a kid when I visited England for the first time in 1997. Internet cafes were everywhere, and it seemed like every record store in London had a poster of Oasis hanging in the window. Noel and Liam Gallagher were kings of the world back then. I loved how big they were able to make their rock songs sound, even with all of those pop melodies."
"More than two decades later, with Oasis on the stereo and my wife on my mind, I started writing "Caught Like a Fire" during my first, and final, tour of 2020. I'd just bought a fuzz pedal, so the timing was perfect."
"It's the story of my wife and I meeting for the first time in New York City, set to a soundtrack of marching band drums, stacked harmonies, and a lot of electric guitar. Since we couldn't wait to record it – and couldn't go to our producer's home studio during the pandemic, we rented a garage space later that year and tracked the song during a long weekend."
"Nearly a third of the American Static project — our 18-song double album, broken down into last October's American Static, Vol. 1 and this spring's American Static, Vol. 2, which comes out May 6 — was recorded during those three days."
SOCIALS
Website
Facebook
Instagram