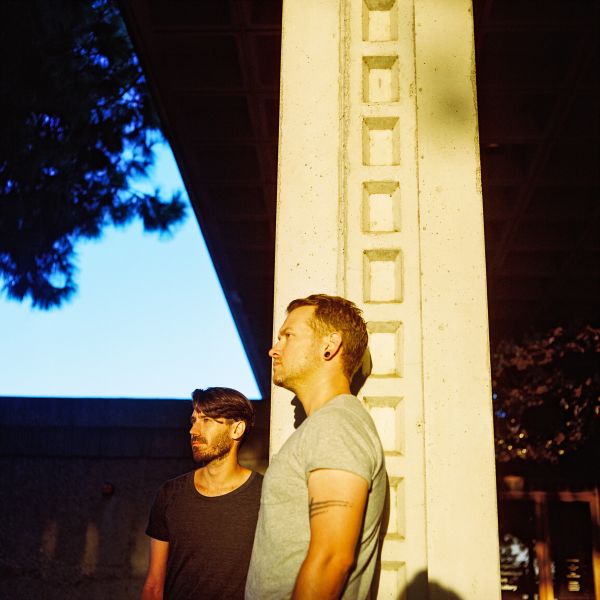 11 September 2019
dielines – Photo Credit: McIsaac
Silver Lake-based band dielines is led by singer-songwriter and guitarist Daniel Berkman, along with his long-time creative collaborator Trevor O'Neill (guitar, vocals). The act blends elements of psych folk, dream-pop, and post-rock to enchanting effect. Known for intricate, finger-picked guitar notes, atmospheric strings, and winding harmonies, dielines weave intimate and hypnotic musical textures to get lost in.
dielines formed in 2017 and their lauded debut EP, Deep Breaths, came out in December of 2018. Berkman recorded the EP at his homebase in Oakland, enlisting the talents of Richmond, CA-located artist Aki Ehara (songwriter, bassist, and producer for The Seshen, Maha Wam).
New single "Chasing Rabbits" is off an upcoming full-length and was written about getting lost in cycles of anxiety. It features Corey Coverstone (Dirty Honey) on drums, Mikey Wagner (Andrew McMahon In The Wilderness) on bass, Morgan Paros on violin and backing vocals, and Danica Pinner on cello. The track, which will be released on September 13th, was co-produced by Jeremy Hatcher (Lonely Youth) and Aki Ehara.
Ahead of its drop-date The Big Takeover is extremely pleased to host the premiere of "Chasing Rabbits." It's a beautifully lush, limpid, and airy symphonic pop number that's filled to the brim with mellifluous guitar ramble, a tugging bass line, various stringed instruments contemplation, and angelically yearning, interwoven vocals.
Meshing classical, post-rock, and acoustic folk music into one gloriously poignant and dreamy reverie, dielines' sound lifts and calms the spirits, even while tackling a tough issue like anxiety. Berkman dives into the meaning of the song's lyrics, revealing, ""Chasing Rabbits" was written about how easy it is to lose the forest through the trees and find yourself somewhere you never intended to. I've found that anxiety can lead to harmful patterns or routines that make it all too easy to lose ourselves in the passage of time. Like I read somewhere, "Anxiety is a thief that robs you of the present.""
Facebook
Twitter
Instagram
YouTube
Spotify