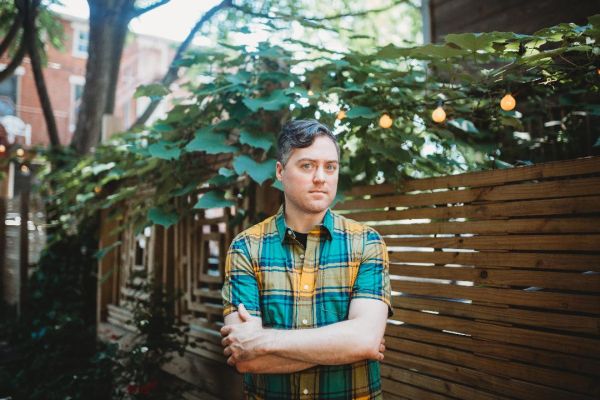 29 March 2021
Matt Tarka – Photo Credit: Michelle Johnsen Photography
Matt Tarka is a singer/songwriter who resides in rural Lancaster, PA. He once picked up a bass guitar at the urging of a high school classmate who was forming a band, and ever since has aimed to share stories with a guitar and voice.
Tarka's musical personality can be tricky to pin down – but it's been described as part folk and part /rock with a splash of traditional country music. He gathers ideas with notepads and tape recorders, and inspiration for many of his songs and characters come to him while driving and in dreams.
One of these recent "dreams" manifested into "Crowds," the second in a series of five singles recorded in January 2020 with Ted Comerford (Jukebox the Ghost) at Low Watt in Savannah, GA and mixed by Mitch Easter (R.E.M., Pavement) at Fidelitorium Recordings in Kernersville, NC.
These new offerings from Tarka follow two four-song EPs, Surely Late in 2016 and Vision Hazy in 2017, both of which were also recorded with Comerford and Easter.
Big Takeover is pleased to host the premiere of "Crowds," a socio-politically relevant number that speaks to our times (and through the ages). The vibrant storyteller sweeps by with brisk guitar strum and riffs, dynamic piano push, emphatic drum and cymbals strikes, and Tarka's brightly earnest vocals.
When asked about the meaning behind "Crowds," Tarka elaborates: ""Crowds" is my attempt at constructing a 'demented nursery rhyme' by sketching some characters who either carry out duties for and/or trust a wannabe demagogue through blind faith. Some of these characters believe they have no choice due to their station in life, others appear to be completely void of spine or what might pass for a moral compass."
Tarka has collaborated with a different artist to design the cover art for each single being released this year. "Crowds" was designed by oil painter and stained glass worker Kelly McGee Curran of The Millworks in Harrisburg, PA.
"Crowds" will be released on all digital platforms Friday, April 2nd.
Also on April 2nd via Instagram, Tarka and Curran will host a Q&A / Virtual Art Gallery beginning at 7:30pm EST.