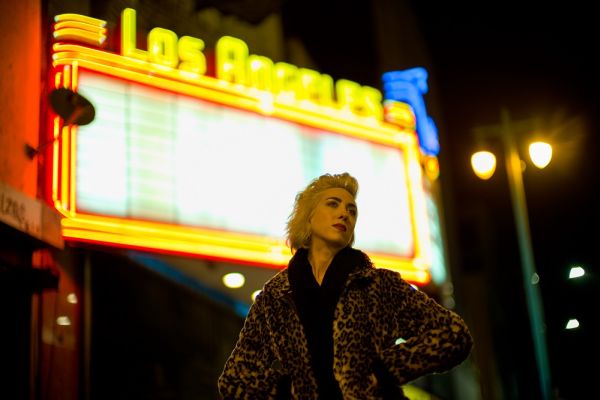 18 April 2019
Eva Gardner – Photo Credit: Le Tanguerrant
Today, The Big Takeover is pleased to host the premiere of the debut solo single from L.A.-based singer-songwriter Eva Gardner. She's known as a premier touring bassist and as the daughter of Creation bassist Kim Gardner, and now she's following the next chapter of her musical journey.
"Dirty Bird" is Eva's first release from her forthcoming debut EP, Chasing Ghosts, which is set to drop on June 14th. This is an absolute banger of a track, with lush and gritty instrumentation, a kick-ass guitar solo, and Eva's passionate vocal delivery. If this is even a taste of what's to come next on the new project, then we're all in for a real treat.
Eva began writing songs and performing with live bands in her hometown of Los Angeles at the age of 14. Her professional career began when she toured and recorded as the original bassist in The Mars Volta in 2001/2002. Since then, Eva has performed and toured with numerous artists worldwide, including P!nk, Gwen Stefani, Cher, Tegan & Sara, Moby, and Veruca Salt.
Stay tuned for more exciting updates from Eva in the coming months, and tap into "Dirty Bird" below!
Website
Facebook
Twitter
Instagram