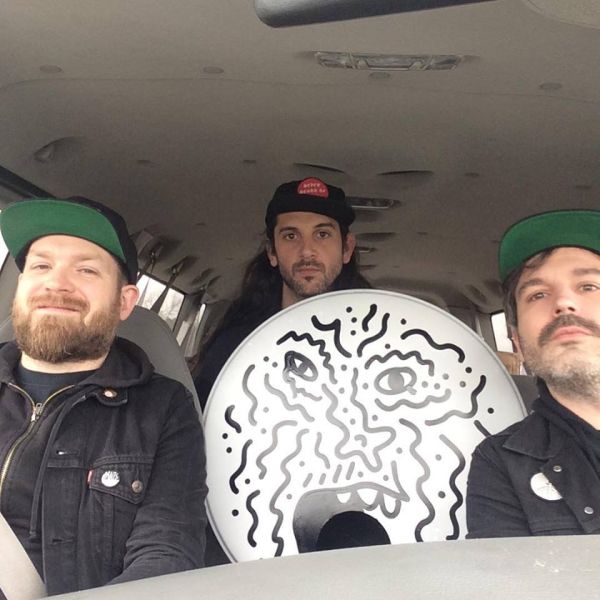 23 January 2019
Pink Mexico in Brooklyn, New York – Photo courtesy of Pink Mexico
After playing drums for countless other bands, including Shilpa Ray, WALTZ, and Lola Pistola, Robert Preston Collum decided to change it up and began his solo project, Pink Mexico.
After moving from Brooklyn to Los Angeles, Collum self-released the first Pink Mexico LP, pnik mxeico in June of 2013, attracting the attention of Austin-based record label Fleeting Youth Records, who then re-released pnik mxeico the following December.
Collum returned to Brooklyn in the fall of 2014 to begin recording his next album. The underground buzz surrounding the first LP led Preston into the Burger Records family. Following countless Brooklyn shows and making the rounds at this year's SXSW, Pink Mexico has grown as a band and now includes Grady Walker and Ian Everall.
After the release of Fool via Burger Records Summer 2016, Pink Mexico gave direct support for Honus Honus' (AKA Man Man) tour, and they also toured relentlessly in support of Fool. The band then spent most of the past two years dedicated to recording Dump, their 3rd studio album with Jeremy Scott (Vivian Girls, These Are Powers) at Civil Defense in Brooklyn, NY.
Dump will unloaded March 1st via Burger Records and Little Dickman Records. Unlike previous LPs, where Collum manned all instruments, this release includes both Everall and Walker on bass and drums, respectively.
The Big Takeover is mighty pleased to drop "Dirty & Stupid", a pungent garage rock cut from Dump. It's a grimy, gritty, chugging lump of treasure amid the trash and features roiling guitar grind, emphatically smashed drum strikes, and Collum's perplexed and exasperated, yet melodic vocal exclamations. And you'll never think of Mountain Dew in the same way again after listening to the song's lyrics. The effervescent drink not only quenches the thirst, but can possibly cleanse the soul. Only in NYC, right? So dive in below:
Pre-order links:
Pink Mexico Bandcamp
Burger Records
Little Dickman Records