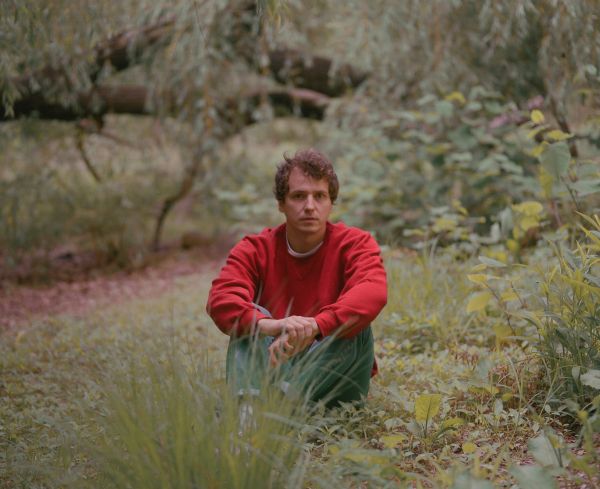 25 August 2021
Furrows – Photo Credit: Lila Barth
Peter Wagner has lived a transient life. From a young age, he bounced around, eventually leaving his hometown in DC to finish high school at Michigan's Interlochen arts academy, and then landing at Boston's Berklee. Now, he splits his time between New York and Baltimore, where he's carved out a quiet space to reflect on a lifetime of movement. Those memories are distilled into the folk pop gems he makes under the name Furrows.
Big Takeover is pleased to host the premiere of "Grey Cities" today, the lead single off his debut album, Fisher King.
The song opens with strummed acoustic guitars and distant, reverb-drenched ambiance before his striking vocal enters. There's a detached quality to his voice that brings to mind artists like Sufjan Stevens and Nick Drake, a stoic confidence that's entrancing.
The accompanying visual matches the song's wide-open pastoral view, filled with sprawling natural scenes in a location void of civilization.
He explains, ""Grey Cities" is an elegy for the ghosts we all carry with us. The song is a meditation on the things that once seemed so solid and eternal, before dissolving in our hands, slipping through our fingers, and escaping beyond our reach into the open world, forever beyond our grasp. Unseen, but always there."
If this first preview is any indication, Fisher King is poised to be one of the most assured and fully realized debut's of the year, an album of meticulously crafted and deeply personal songs.