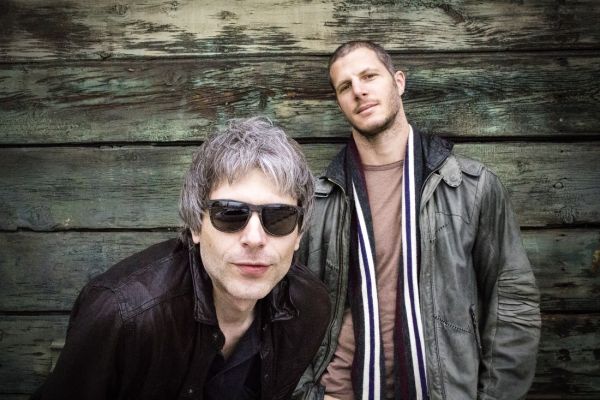 27 August 2020
Social Gravy – Photo Credit
LA-based band Social Gravy employ their worldly blend of alt-rock on latest single, "Happening Now."
Social Gravy originally formed under the musical collaboration of Belarusian musician Vee Bordukov and British producer/songwriter Brad Kohn. While the two musicians hail from different parts of the world, their musical symbiosis always leaned toward the classic West Coast tunes of The Eagles, which is perhaps why they both ended up in LA crafting sun-bleached soft rock.
Big Takeover is pleased to host the premiere of "Happening Now," their latest slice of gorgeous pop folk, full of mellow imagery and soulful vocals.
It meanders along to a sparse acoustic calypso rhythm that morphs into an expansive, stadium-ready chorus, complete with Ed Sheeren-esque micro hooks. A gaggle of background singers help sell the world music element, pushing the song into a tasty double-time bridge with a Clapton-like guitar solo.
It's an impressive track that signals the arrival of a band who is keen on tapping into the Top 40 market, without sacrificing their integrity. "No autotune, no quantization, no computers was our mantra," Vee asserts. "We want the listener to hear the performances and human elements."
The single is off the duo's forthcoming EP, A Different Kind, which is due out September. 4th, tracked at EastWest Studios and produced by Kohn.