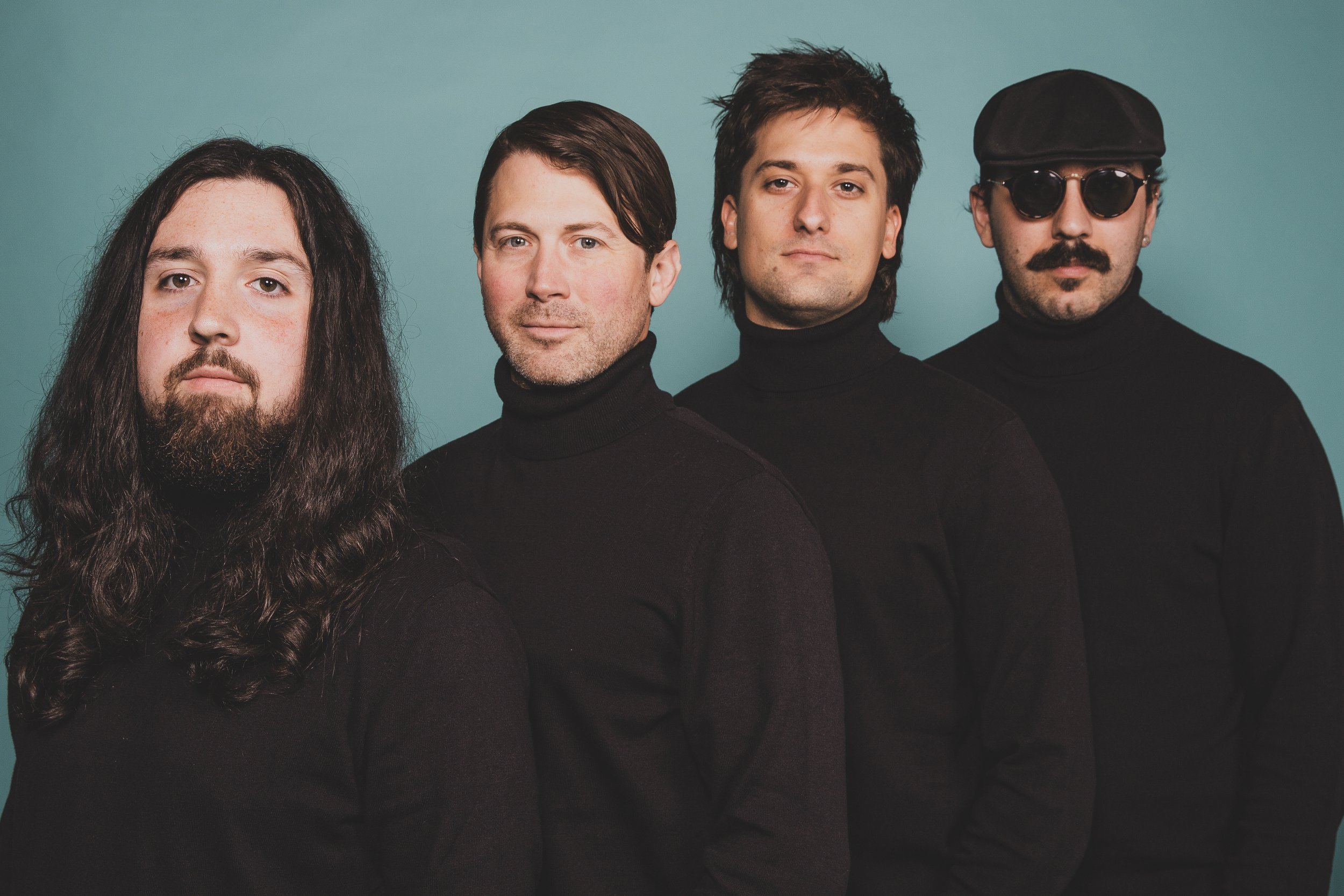 26 September 2022
Photo Credit: Erica Hart
Jumping in with a brand new single, listen to Nashville quartet Blonde Bones squeeze the last few drops out of summer on "Hotel Swimming Pool".
A cannonball of psychedelic indie rock and jangle pop that approaches Mac Demarco, Ben Kweller, and Beach Fossils, it's another big splash from the Tennessee outfit and their aptly named 'Swimming Pool EP' — set to arrive this Friday via The Record Machine.
"I've always been attracted to Bob Dylan's use of repetition in songwriting, and when I'm working on new songs they usually start off in the mid tempo swirl of repeating chords until some juicy ideas pop out", says vocalist and guitarist Christian Barnett.
"HSP started that way — much slower and repetitive, but aimless. Once we pushed up the tempo and Jacob came up with the opening guitar hook, we felt like we had something exciting and worth recording. The only line I had at the time was something about sitting at the bottom of a pool, so we recorded the full instrumental track with me just singing nonsense as the lyrics, took that back to Nashville where I wrote up the rest, and then recorded vocals at Jacob's house."
Blonde Bones originally began as the project of Barnett and Joe Reb while studying music and performing arts at the University of Tennessee. Their quirky lyrics and memorable melodies quickly built a buzz on campus and around town before evolving into a four-piece with the addition of Daniel Ryan and Jacob Carey.
On debut LP, 'Hiding Out', the group worked with producer Damon Moon (Curtis Harding, Dinner Time, Bathe Alone) at his Atlanta-based studio Standard Electric Recording Co. The album was released in February 2020 just before the pandemic hit — which ultimately allowed the band to continue sessions with Moon, resulting in the forthcoming EP.
Exclusively premiering at The Big Takeover, dive into "Hotel Swimming Pool" below:
Official Website
Instagram
Facebook
Spotify