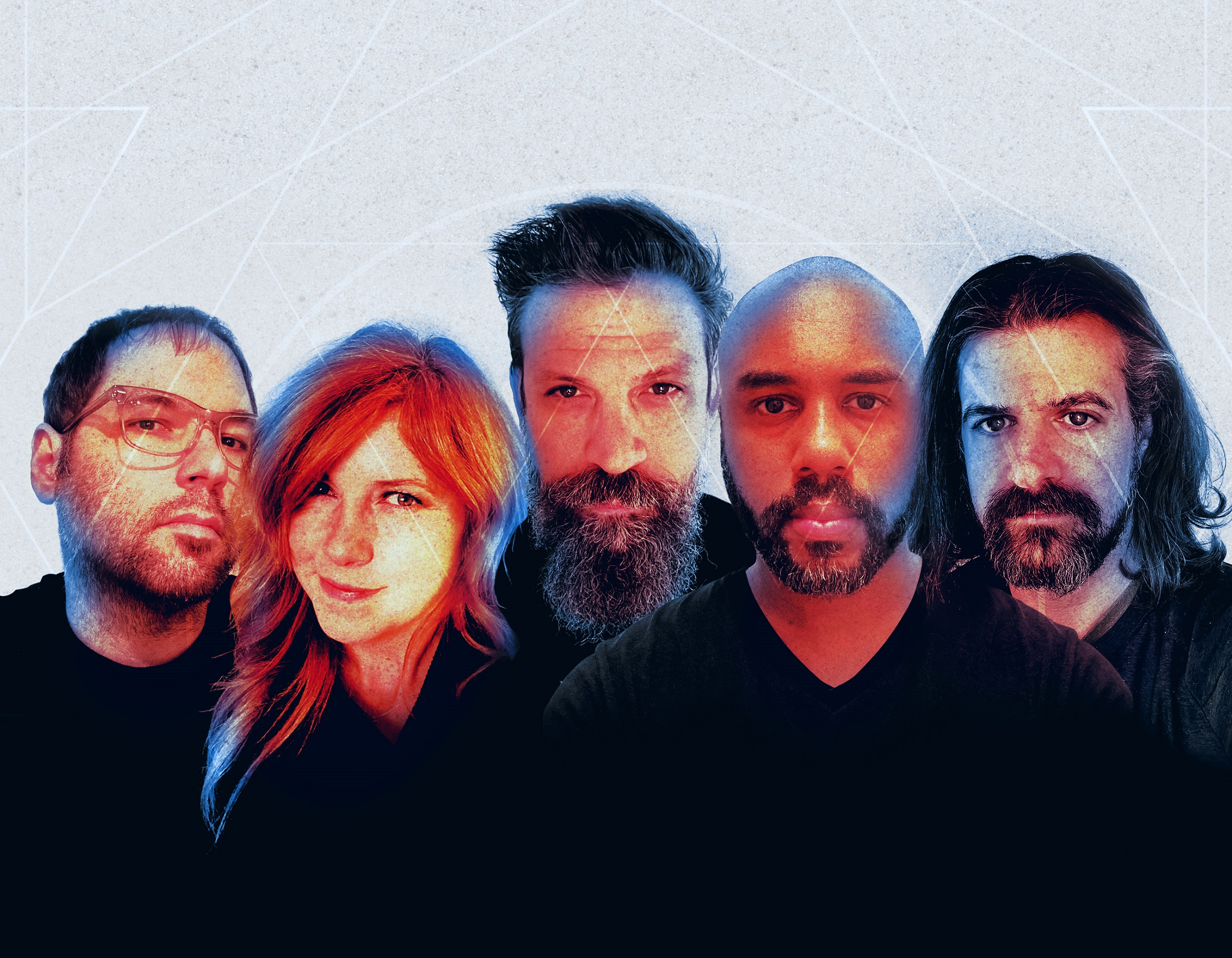 16 December 2022
Soft rock wages reactions across the board, from a lilting symbolic reminisce, to dare we say, an eye roll and a yawn. Then again, all genres run the gamut of reactions based on personal taste. However, certain songs retain firm footing, punching the time clock year after year regardless of categorical filing, transcending into bonafide classics. Roxette has had quite a few of them. Their 1987 single "It Must Have Been Love" (written by guitarist Per Gessle), then re-released in 1990 for the Pretty Woman movie soundtrack to massive notoriety, is one of these songs. This best-seller by Roxette has more than likely been submerged in everyone's brain regardless of the generation you've been raised in.
For their latest 'borrowed single' in the series, the current line-up of Covert Stations wring out the already lilting sentiment of Roxette's "It Must Have Been Love" with a slow and firm twist, ensuring every last drop of their version of the song is felt. With lowered tuning and slower bpms than the original, guitarist Justin Rauschkolb (Break to Broken, Cats on Cats) chimes out dissonant, shimmering notes setting the song up for what's to drop. The plodding, warm undertone bassist Lysa Opfer (Overlake, Aeon Station) glues into drummer Jason Crawford's (Light Tower, Driftoff) foundation is a steady and stable one. While they hold ground in the space between, Covert Stations' visionary, Craig Cirinelli (The Atlantic Union Project, (Damn) This Desert Air) lays in a subdued, breathy verse, seeming like a whispered confessional. Shawn Reams ((Damn) This Desert Air) adds layers of synth-based ambiance for an extra lush backdrop. All of this emboldened into a multi-layered, harmonic firmness as the guitars crash in for the choruses—and just wait for the end section. We beckon you to check this version out on a cold winter day—it just seems the proper way.
Covert Stations feigns no shyness about its love for the hits. In fact, this affection turned into vocalist Craig Cirinelli's modus operandi for the series. This studio project, with a different line-up for each song, has gained such positive reactions from its members, while the press its reached in the first year will certainly nudge the positives of this fun series continuing into the next. Aside from the latest 'borrowed single' of Roxette's "It Must Have Been Love", the series has also seen collaborative versions of The Cult's "She Sells Sanctuary", R.E.M.'s "The One I Love", The Psychedelic Furs' "Love My Way" and Modern English's "I Melt with You". Detail on the entire series can be found on the project's home base at CovertStations.com.