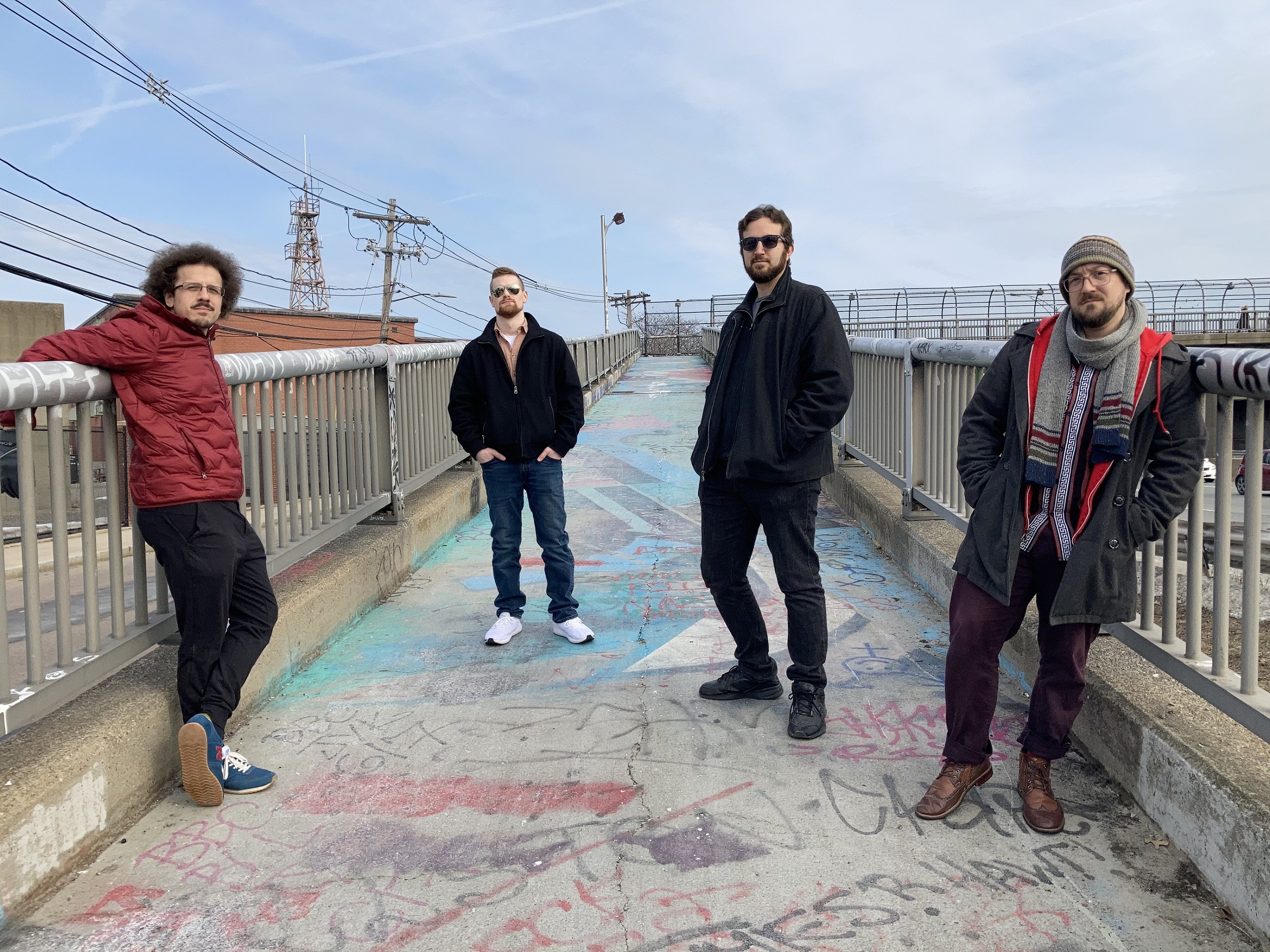 22 June 2022
MINT 400 RECORDS / RAINING MUSIC PREMIERES MUSIC FROM CITY OF FOUR FROM THEIR JAZZ COMPILATION "STANDARD ISSUE"
New Jersey's Mint 400 Records has long been an indie rock institution in places like Jersey City and Asbury Park. However a few years ago the label launched an exciting subsidiary focused on instrumental music and jazz. The label boasts everything from avant-garde jazz from Boston like Clamb to classic Hard Bop players like Cincinnati's Greg Chako. The concept the label came up with to get people more familiar with their roster was to have a compilation of standards. Mint 400 though, always known to go against the grain left it open to the artists to interpret that. Some artists such as Boston's City of Four took the jazz classic "Jordu", made famous by Stan Getz and Chet Baker, and put their own funky spin on it. The same could be said for New Jersey group The Funky JC's who put a funk spin on "Mercy, Mercy, Mercy" the track made famous by Cannonball Adderly. Some bands kept their tracks more traditional and others took tracks and spun them on their heads. A couple bands like Chicago's Yellow Pills took a whole different approach, taking Aqua's "Barbie Girl" and turning it into a classic sounding jazz standard style. While others like New Jersey's The Bitter Chills took the standard "Fly Me To The Moon" and smashed it up with Van Morrison's "Moondance" with a hint of The Police "Walking On The Moon" to close it out and then titled it "Fly Me To The Moondance".
The label's artists came up with some wonderful interpretations of songs you may know from Frank Sinatra to Ornette Coleman. As always, the label came up with an interesting way to present the material. Here's what some of the bands had to say about their tracks:
"We picked "Jordu" for the Mint 400 compilation because it was a tune we had been throwing into our live sets dating back to a jazz and funk residency at the Lizard Lounge in Cambridge the band held in 2019. I enjoy many of the classic standards and continue to perform them in more straight-ahead contexts, but the chance to collectively craft new arrangements of some of these tunes, infusing City of Four's stylistic aesthetic while staying true to the compositions, was a lot of fun. My favorite part of City of Four's arrangement of "Jordu" is the transition back from 3 to 4 and the added bar at the end of the bridge, which always seems to energize and propel the final A section. I enjoy the Clifford Brown & Max Roach recording of "Jordu" from 1954, but there are also nice recordings by artists like Dizzy Gillespie, Stan Getz, and others."
-Mike Caudill on "Jordu" (Saxaphone, City Of Four)
"I came up with the beginnings of this arrangement of "Freedom Jazz Dance" to play live at the same residency for which we arranged "Jordu." I really enjoy the call and response feel that the bass line sets up in the head melody, and for this specific arrangement, I wanted to mimic that in the solo section. Steve (Wilkinson) and I lay down a very consistent groove, and Mike (Caudill) and Christian (Tremblay) trade solos back and forth, continuing the conversational themes. If you like this version, check out Tony Grey's version with Dave Fiuczynski, or Alain Caron's version from Le Band in 1993. The Motet also does a really groovy version of the tune as well!"
Blain Crawford on "Freedom Jazz Dance" (Bass, City Of Four)
"We are proud and honored to record the well loved jazz/ soul classics," Mercy, mercy mercy " written by Joe Zawinul in 1966 and "All blues" by Miles Davis in 1959 for the Mint 400 / Raining Music record label. We've adored these classic songs ever since we first heard them as fledgling musicians and are elated to put our Funky JC's spin on them. We interpreted these standards by applying our personal influences like Parliament Funkadelic, James Brown, Led Zeppplin and Jaco and play, eyes closed and our hearts open.
Our take on "Mercy, Mercy, Mercy" starts with a funky groove in G minor before shifting to the melody played by Arthur Rodriguez in a chunk-funkin style before the final melody of the head is passed to Mike Todd playing in a late 1970s Taxi Theme Song style. "All Blues" is in a different time signature from the original and begins with a hard hitting funk smacked down by Michael Advensky with Mike Todd sticking close to the original Ron Carter bass line." – Arthur Rodriguez (Guitar) and Mike Todd (Bass) of The Funky JC's
The compilation "Standard Issue" will be released on June 24th on all streaming services and features a wide variety of artists from the Mint 400 Records and Raining Music Roster. For now enjoy City Of Four's interpretation of "Jordu" –