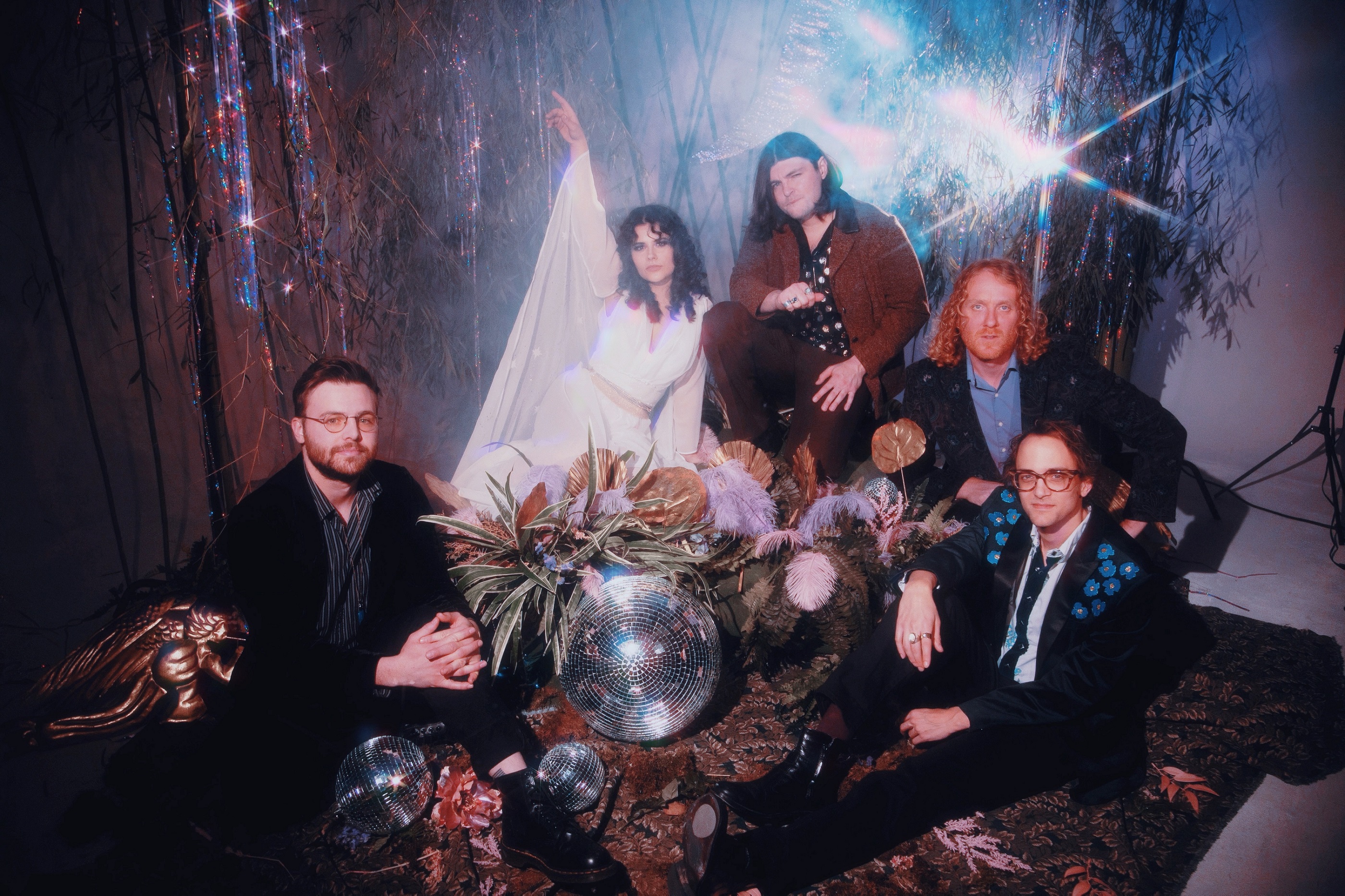 27 May 2022
"Kill Rock Stars", onetime home to Bikini Kill, Elliot Smith, and Sleater-Kinney and the current label for Deerhoof, Stereo Total and Mary Timony, will be releasing "Selene" b/w "Juna" by the Nashville-based band Roanoke digitally on Friday, June 3, with a 7" single limited to 500 copies to follow.
Roanoke is fronted by Taylor Dupuis (vocals/acoustic guitar/songwriter) and Joey Beesley (vocals/electric guitar/songwriter). Richard Bennett is on bass; Chris Elvidge is on drums and B.L. Reed is on electric guitar.
Roanoke seamlessly blends a 70s/80s aesthetic with a modern sensibility by delving into a mystic rock core. For 8 years, these elements have persisted in their music, evolving as the band has risen through the ranks of the independent rock scene. Mysticism is a primary component of the band's foundation and not only in their lyrical themes – the group's live shows bring their spirituality to fruition. Roanoke has grown into a road-tested outfit, retaining an affinity for raising energy with rich vocal harmonies. Their concerts have won over audiences since the band first started touring 6 years ago.
Big Takeover is excited to host the premiere of "Juna" –