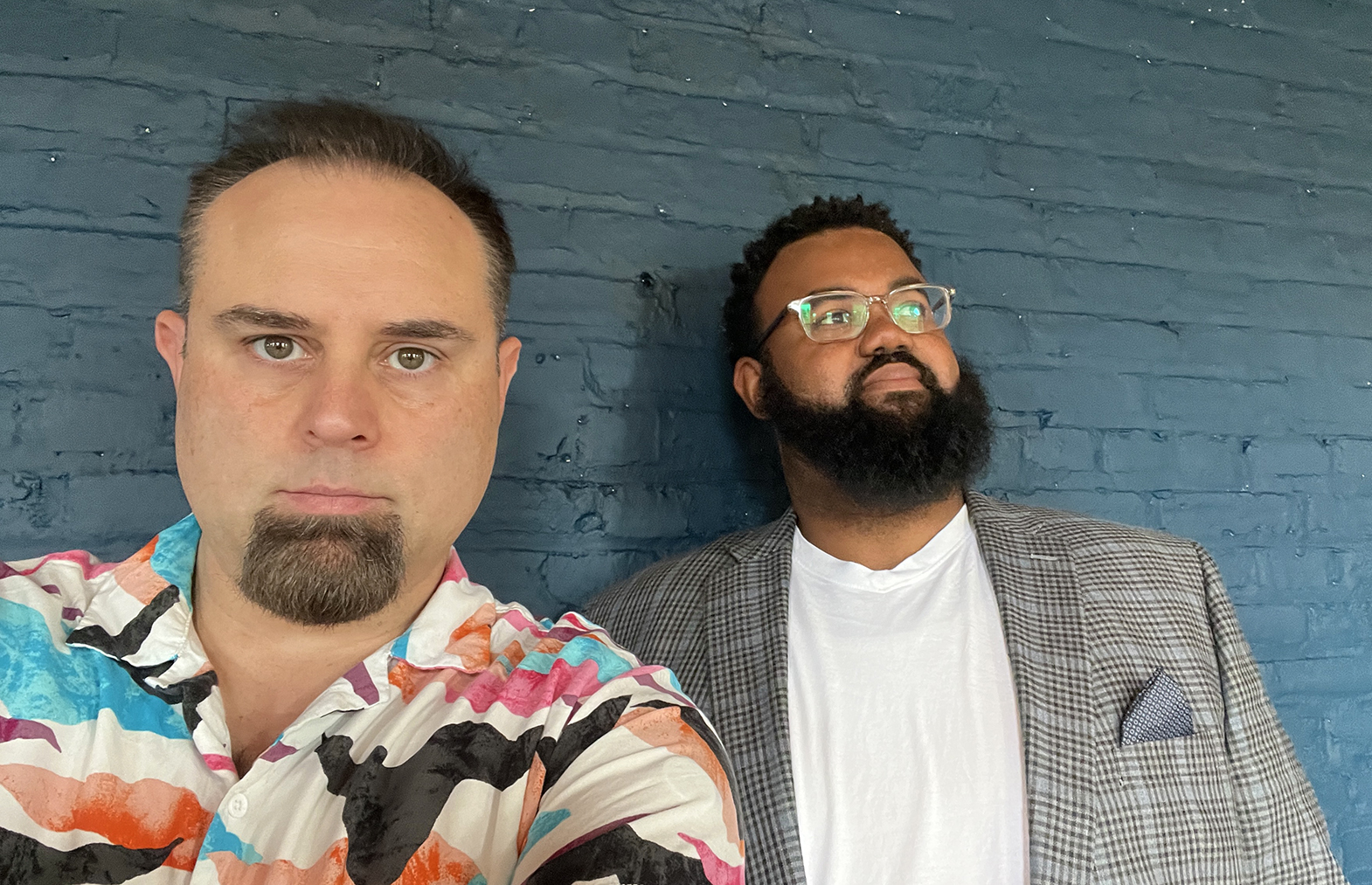 29 November 2022
In 2022, Underlined Passages re-emerged from a 5-year hiatus and it has been a great year for the band. In February, UP released the well-regarded LP "Neon Inoculation" and started playing live shows again.
Singles from Neon, including "The New Sincerity" and "Couples Therapy" did great on streaming platforms, and they released two very creative videos on YouTube to support those songs. We highly recommend checking the videos out.
As 2022 comes to a close, this hardworking Baltimore band has graced us with a new EP called "His Head Feels Like A Trainwreck Tonight." This EP was designed to, as Michael Nestor (guitarist/vocals) describes it, "Put the period at the end of the sentence that was the experimentation that occurred during the songwriting process for Neon Inoculation." Asked about the title, Michael indicated that it comes from the lyrics in a Promise Ring song ("Things Just Getting Good," from the record "Very Emergency").
The EP is very brief (clocking in just around 14 minutes) but is highly impactful. Underlined Passages describe HHFLATT as an EP that is written as part of the process of accepting one's self as one ages into middle-age, a time often described as tumultuous (mid-life crisis anyone?!)
This topic could not be clearer than in the first track from the EP called "Midlife Suicide," which ironically, is the longest tune on the record. Front and center are themes of loss and acceptance, doubt and renewal. With lyrics like those in the chorus, "Lay your hands across my eyes, let me feel the rising tide, we are here alone again, every story needs to end" the band lays bare the push-pull struggle loneliness and the pull towards rash decisions in times of desperation.
Heavy stuff indeed, but somehow with such a depressing title, "Midlife Suicide" comes across sonically as hopeful, joyful even. It is clear that the message is that if you are in this time of life, you are not alone, and there is hope-although the struggle is real. When Underlined Passages are at their best, they are a band that gives you sugar to make the medicine go down.
Their core sound is a unique and highly pleasing mix of nostalgic alternative rock from the early 'aughts mixed with shoegaze. This is on full display in "Midlife Suicide," which is a wonderful song and is a testament to the ability of the band to thread the needle in their songwriting, creating something unique here without sounding derivative.
2022 has been a good year for Underlined Passages, this new EP and the song "Midlife Suicide" see them hitting their stride again.