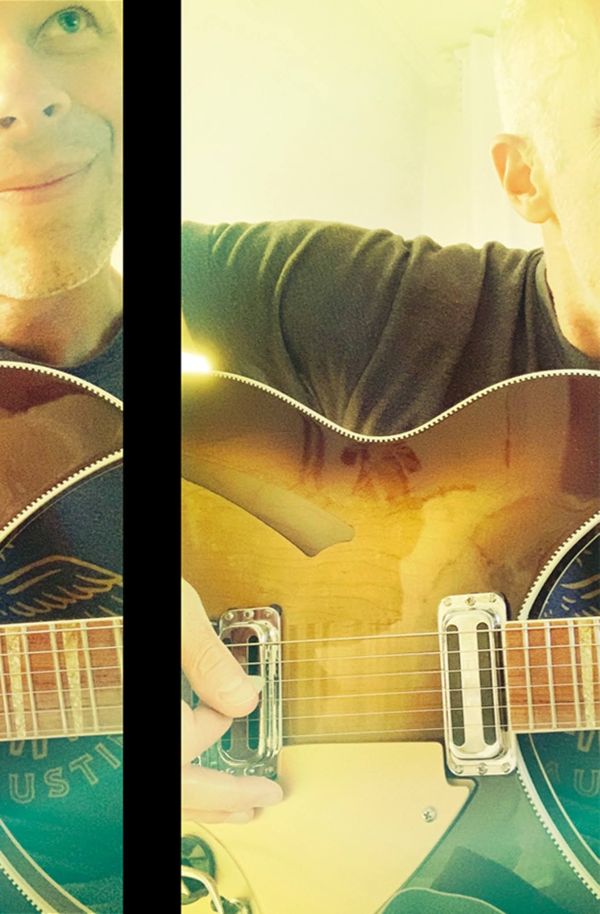 18 November 2021
Citified – Photo Credit: Citified
Chris Jackson's musical energies found their home on Wilmington-based Eskimo Kiss Records in the mid- to late '90s and early aughts in the group Lookwell.
The Greensboro, NC trio churned out jangly mid-tempo alt-rock that echoed at times fellow Tar Heel state act, The Connells. But Jackson also crafted slightly faster-paced and more sonically textured music that did not readily fit that mold and ultimately served as catalyst to form Citified.
Unlike Lookwell, Jackson's Citified project was more firmly encamped in a version of dreampop that owed much to early R.E.M. and Let's Active while also drawing inspiration from The Smiths and Ride, as well as the early catalog of UK-based label, 4AD.
What started out as Jackson with a guitar and a drum machine at Duck Kee Studios (Polvo, Superchunk) with Jerry Kee in the Triad blossomed into two full lengths (the self-titled Citified in 2005 and 2008's The Meeting After the Meeting) and an EP (Absence in 2009) on Eskimo Kiss during the back half of the 2000s.
Now, Citified is back. Jackson returns on another Wilmington label, Fort Lowell Records, with Lie Like a Painter, a collection of songs that have lain fallow for some time.
Idle time notwithstanding, the eight tunes breathe new life into a discography already on solid footing, led by two singles, "Must Forget" and "Sleep Sound." The latter draws on the experience of putting a beloved cat down and is haunted throughout by an echo-y Casio keyboard response in the chorus that seems stuck in a fog. It is a small thing, but typical of the elements tucked away ready to reward careful listening in each of the eight songs that mark Citified's 2021 re-emergence.
Big Takeover is pleased to host the premiere of the other track, the early R.E.M.-like "Must Forget."
The song is a scintillating slice of indie rock nostalgia that sparkles with brightly cycling guitar riffs, a tempered, yet kinetic drum beat, and Jackson's glowing vocal musings that drape over the instrumentation like a warm and familiar blanket.
Pre-Order Lie Like a Painter at Bandcamp
Citified Facebook
Fort Lowell Records Website