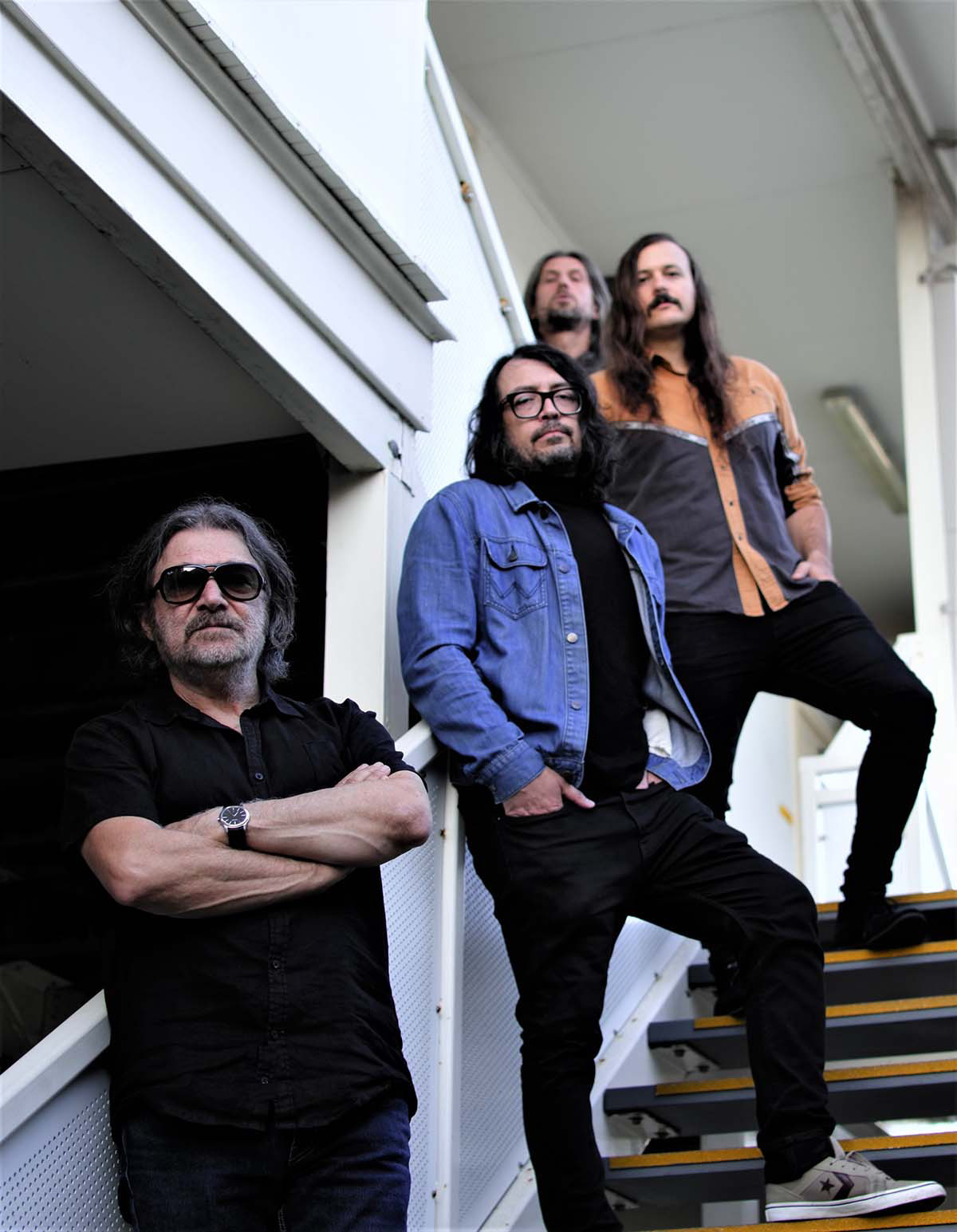 7 April 2022
Photo credit: Jon Tarry
West Australian boogie masters Datura4 return with their highly anticipated fifth album, Neanderthal Jam. Fronted by Dom Mariani of legendary Oz garage rockers The Stems, The new full-length is filled with eleven tracks of psychedelicised blues and full-tilt heavy rock that were jammed out and recorded at their favourite south-west Australian farmhouse studio during the early months of 2021. Having already released four acclaimed albums on Alive Naturalsound Records – Demon Blues (2015), Hairy Mountain (2016), Blessed is the Boogie (2019) and West Coast Highway Cosmic (2020) – Neanderthal Jam sees them building upon and going beyond on another diverse collection of songs.
Today The Big Takeover is excited to be premiering "Open The Line," the first single from Datura4's new Neanderthal Jam LP. Mariani sheds a bit of light into the making of the track, "It's one of those songs that came together with very little fuss. Our drummer, Warren Hall, had the drum groove initially from what started out as a casual jam at his home studio in the Perth hills. The rhythm invites you in to dance to the music so to speak, we had fun putting it together and it slotted in well amongst the heavier/darker tunes. The message of the song is a universal and simple one, 'love is the only answer.' It's easier said than done, unfortunately, but something I think we can all agree with. The group vocal, Bob's Hammond organ, the fuzz guitar riff and the cow-bell really seals the deal."
Datura4's new studio album Neanderthal Jam will be available this summer via Alive Naturalsound Records.