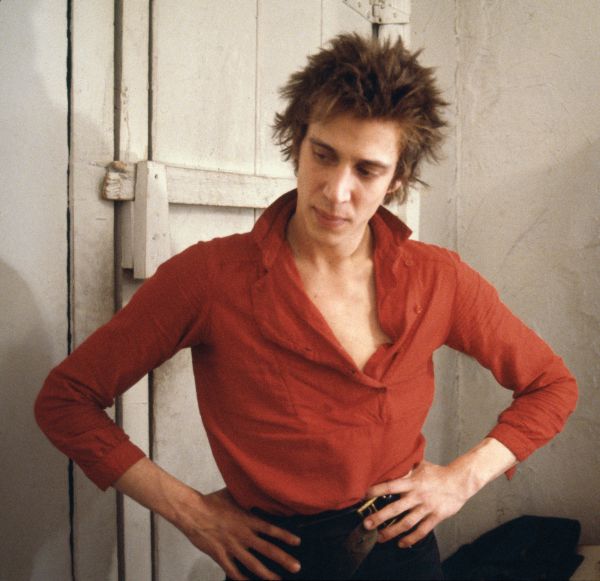 7 January 2021
Richard Hell – Photo Credit: Roberto Bayley
Legendary punk rock band Richard Hell & The Voidoids unleashed their classic album Blank Generation in 1977, but its follow-up LP, Destiny Street (recorded in 1981 and released in 1982), wasn't up to snuff recording-wise, according to the renowned Richard Hell.
Finally Destiny Street (the New York-based rockers' second and final album) has been taken into the meticulous and informed care of Omnivore Recordings and restored, revamped, and expanded into the classic opus it was meant to be.
On January 22nd Omnivore is releasing Destiny Street Complete, a four-record (two CDs; digital) odyssey with new liner notes by Richard Hell outlining the Destiny Street saga. Omnivore will also release a vinyl version of the new Destiny Street Remixed set on the same date.
For the 40th anniversary of its creation, Destiny Street has not only been remastered, but also repaired, and even includes remixed tracks and demo versions of the songs. All the material in this entire collection has been freshly remastered (or in the case of Destiny Street Remixed, mastered) for these releases by Michael Graves at Osiris Studios.
The album is at last presented improved the way Richard Hell has long hoped and intended. He relates, "The sound of a little combo playing real gone rock and roll. …the album now moves me. I can feel it rather than just feel frustration about it. The emotions in it are largely fear and desperation and longing, but that's life, and can even have some kind of majesty."
Apart from Hell on vocals and bass, the original Voidoids comprised Robert Quine (guitar), Ivan Julian (guitar), and Marc Bell (drums). The Destiny Street -era band retained Quine, but otherwise the backing lineup became Naux (Juan Maciel) on guitar and Fred Maher on drums.
It's been a long road to get to this final version of the album in all its varied forms, from the original 24-track masters being lost, then Richard Hell discovering the LP's rhythm tracks (drums, bass and two rhythm guitars) in the early 2000s, to the unearthing of three of the four original 24-track masters in 2019.
Due to this last find, Destiny Street could be fully remixed, and Richard Hell signed on Nick Zinner (Yeah Yeah Yeahs) to help him with that. The result has become the centerpiece of the 2-CD Destiny Street Complete extravaganza
Big Takeover is deeply pleased to host the premiere of the remixed version of the kick-off track to Destiny Street Remixed, "The Kid With The Replaceable Head." The punky New Wave number is a riotous romp that roils with sharply jumpy and winding guitar angles, a rubbery low-end bass line, a crisply propulsive drum beat, and manically proclaimed vocals.
Richard Hell explains why he chose to share the remix of "The Kid With The Replaceable Head" with readers of Big Takeover, revealing, "I didn't know what the hell to pick—the double CD has these weird dimensions and story of its own for me in how the versions of the same songs sort of reverberate among themselves with their subjects (such as "Time," for instance), and isolating a song bypasses all that."
"But the pretext for the whole release is the new Destiny Street Remixed [album], and I'll stick by my instinct and go for track one of that, "The Kid With the Replaceable Head." It gives a good idea of how the new mixes alter the 1982 originals. Also present on the CDs is the cool Nick Lowe -produced 1979 single of the song, using an entirely different band except for Quine and me."
Find out more information about Destiny Street Complete and Pre-Order at Omnivore Recordings Website
Richard Hell Website