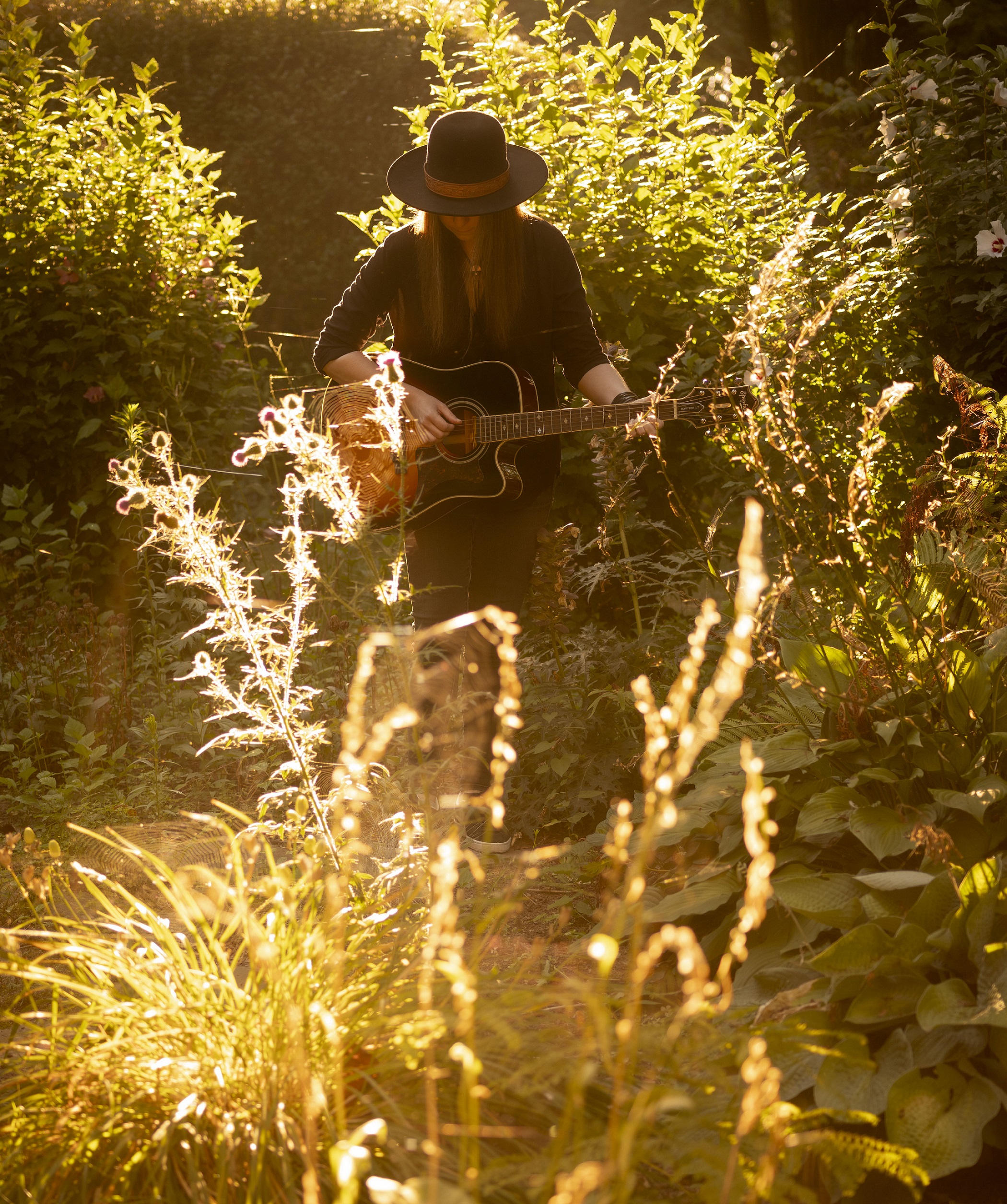 11 November 2022
Photo Credit: John Decker
Known for her distinctive voice, literally and artistically, Renee Maskin is a staple of the thriving music scene in Asbury Park, NJ. Her lyrics range from heartfelt to subtly wry, often within the same song. Musically, she draws from a wide well of influence. From country and Americana, to krautrock, to glam. Formerly of Lowlight, Maskin co-wrote four acclaimed studio albums with the band and notably toured in support of The Pretenders. Her first solo release, Swimming combines Maskin's distinguishable songcraft sensibilities with layers of ambient textures to round out the record. Maskin is back with her new EP Dreams a River that continues right where she left off with Swimming, taking a step further into the folk roots that are at the base of her signature style.
"My city of residence, Asbury Park, has a reputation of being a party town. "When You Get Tired" is a reflection on the burnout of that. I saw a local shop recently selling shirts that read "Asbury Park: Good Times, Bad Friends". That defiant, careless, fuck-you sentiment can be fun for a while, particularly when you're young. But at some point, the bars close. The drugs run out. Everyone goes home. "When You Get Tired" is about recognizing that there's life beyond Saturday night.
"When You Get Tired" was written in about 48 hours. The initial song was obviously channeling some folky-Dylan type of thing. But it's funny, ever since I picked up a guitar 25 or so years ago, I've always wanted to be in a surf rock band. It's never really happened for me, despite trying a few times over the years, but that desire spills out in production a lot. So this little folk song got soaked in some reverb, and suddenly it sounds to me just as much Spector-influenced as it does Zimmerman.
All of the songs on Dreams a River are new, written as quickly as "When You Get Tired" over this past summer. The other songs are looser, sketchier. "When You Get Tired" was the one that popped into existence with a clear vision of verses and choruses. And while I balk at the idea of a song having to have those formal structural elements (don't put me in a box, man!), it is kind of nice when they show up, and naturally, without having to force them for the sake of it. "When You Get Tired" was one of those magic moments where the song felt like it wrote itself, and I just had to have the pen and paper ready to receive it."