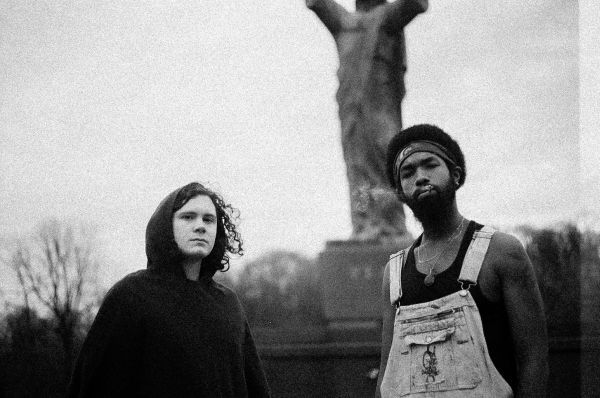 1 April 2020
Jack Swing – Photo courtesy of Jack Swing
Hailing from the Steel City of Pittsburgh, Pennsylvania, Jack Swing is the physical embodiment of the spirit of rock 'n' roll in 2020. Combining a unique blend of rock, soul, and funk, Jack Swing has curated a unique and special sound, one that translates both in their recorded music as well as their fiery live performance.
Isaiah Ross fronts the group with his powerful voice, as well as a tight guitar rooted in blues and funk. The rhythm section is a strong unit consisting of Rowdy Kanarek (bass) with a noticeable masterful pocket and Jonathan Lightfoot (drums) whose driving grooves always shine brightly. Isaiah Small's tasteful keyboard arrangements complete the band's lush sound.
Jack Swing's newest offering, "Whether I Do," is the first single off of their upcoming EP recorded at The Church Recording Studio in Pittsburgh.
While "Whether I Do" may feel like a different direction from last year's "Supermoon," with the help of recording and mixing engineer Dave Hidek the track finds a way to explore a cleaner sound for the band, while maintaining undeniable roots in rock 'n' roll.
Big Takeover is pleased to host the premiere of the catchy and upbeat "Whether I Do." The song is a tuneful composition that seamlessly brings together elements of classic R&B and rock 'n' roll while turning it into something fresh and new. A euphoric and expectant summer-time vibe rides through the waves of reverberating guitar, low-tone bass, kicky drum thumps, glowing keyboard notes, restless percussion, and exultant vocals.
Jack Swing have made quite a splash in their short time together and they have no intention of slowing down. Their 2019 EP Supermoon generated large amounts of local and national press, and premiered via Afropunk. They were listed in Triblive 's "5 Pittsburgh bands to watch in 2019 and have very much stood up to the plate, having toured and played non-stop since their inception.
This year Jack Swing plan to continue with that energy, with the release of a new EP soon and an LP in the works for a fall roll-out.
The band explains how they created their upcoming EP and specifically this song, revealing, "This track is one that we were very excited to get into the studio to do, the right way. We've been sitting on this one for awhile and even used it for our NPR Tiny Desk Submission in 2018. With this entire EP we really wanted to capture the essence of us playing together, the energy of us four in a room. To properly do this we of course did all the bass, drums, keys, and rhythm guitar tracks live."
"While we have recorded decently live before, this was the first time we were able to do it correctly, all of us in a room, looking at and listening to each other. This comes out on the track. To succeed in what we were going for with this we needed to be smooth and present while still bring the rock energy that we know and love.We love playing together. "Whether I Do" is the best capture of that love in our discography yet."