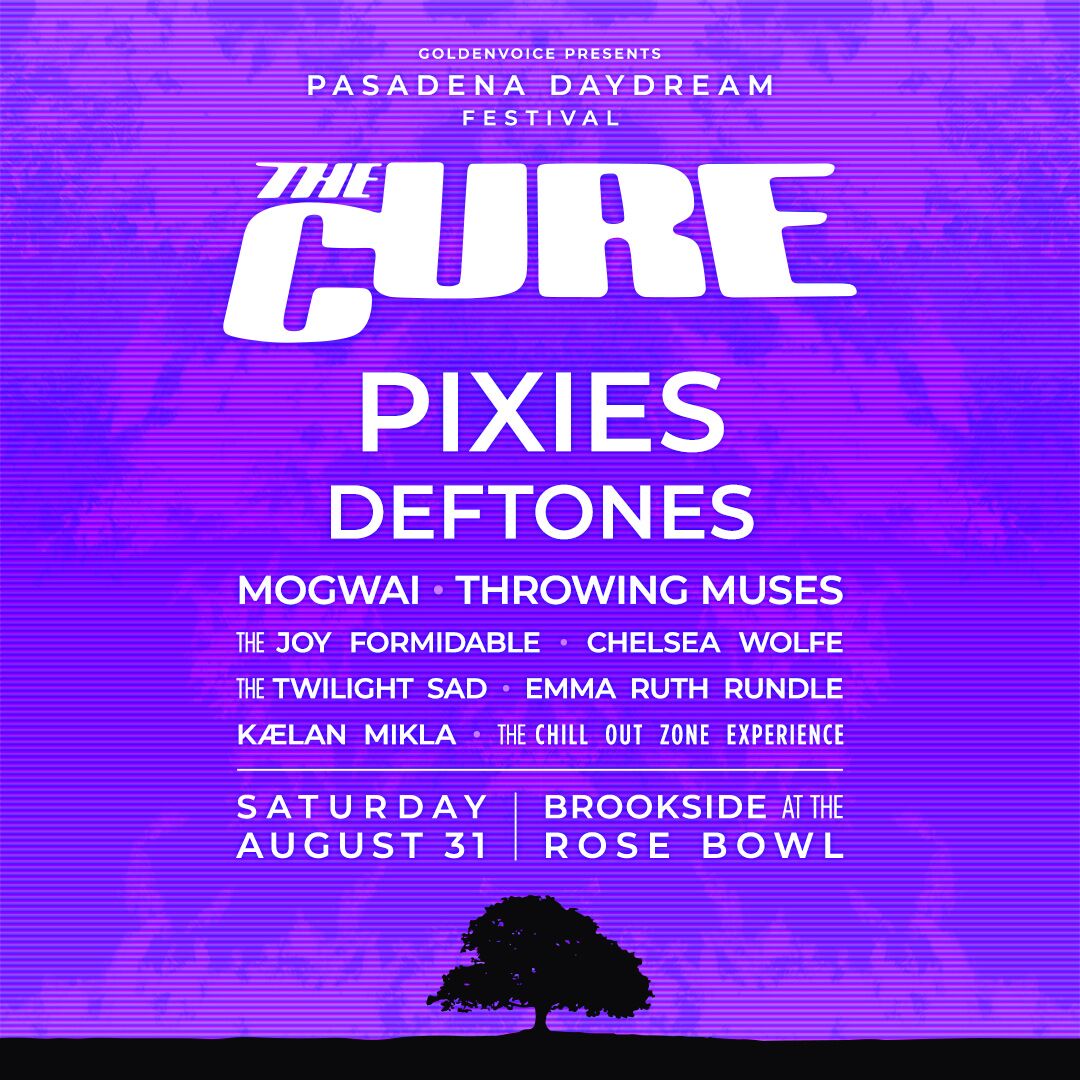 27 August 2019
A selection of alternative rock heavy-hitters will take the stage in Pasadena this Saturday to help Angelenos celebrate Labor Day weekend.
On the heels of their recent induction in the Rock 'n' Roll Hall of Fame and 40th anniversary concert in Hyde Park, The Cure have assembled a lineup that includes the Pixies, Deftones, Mogwai, Throwing Muses and The Joy Formidable to join them onstage at the Rose Bowl.
The Cure's Robert Smith will donate the new Schecter Robert Smith Signature UltraCure guitar played at the show to charity. An additional $1 per ticket will benefit a selection of local organizations including Free Arts, Inner-City Arts, Little Kids Rock, Mr. Holland's Opus Foundation, and The Painted Turtle. Fans can bid on the signed guitar online.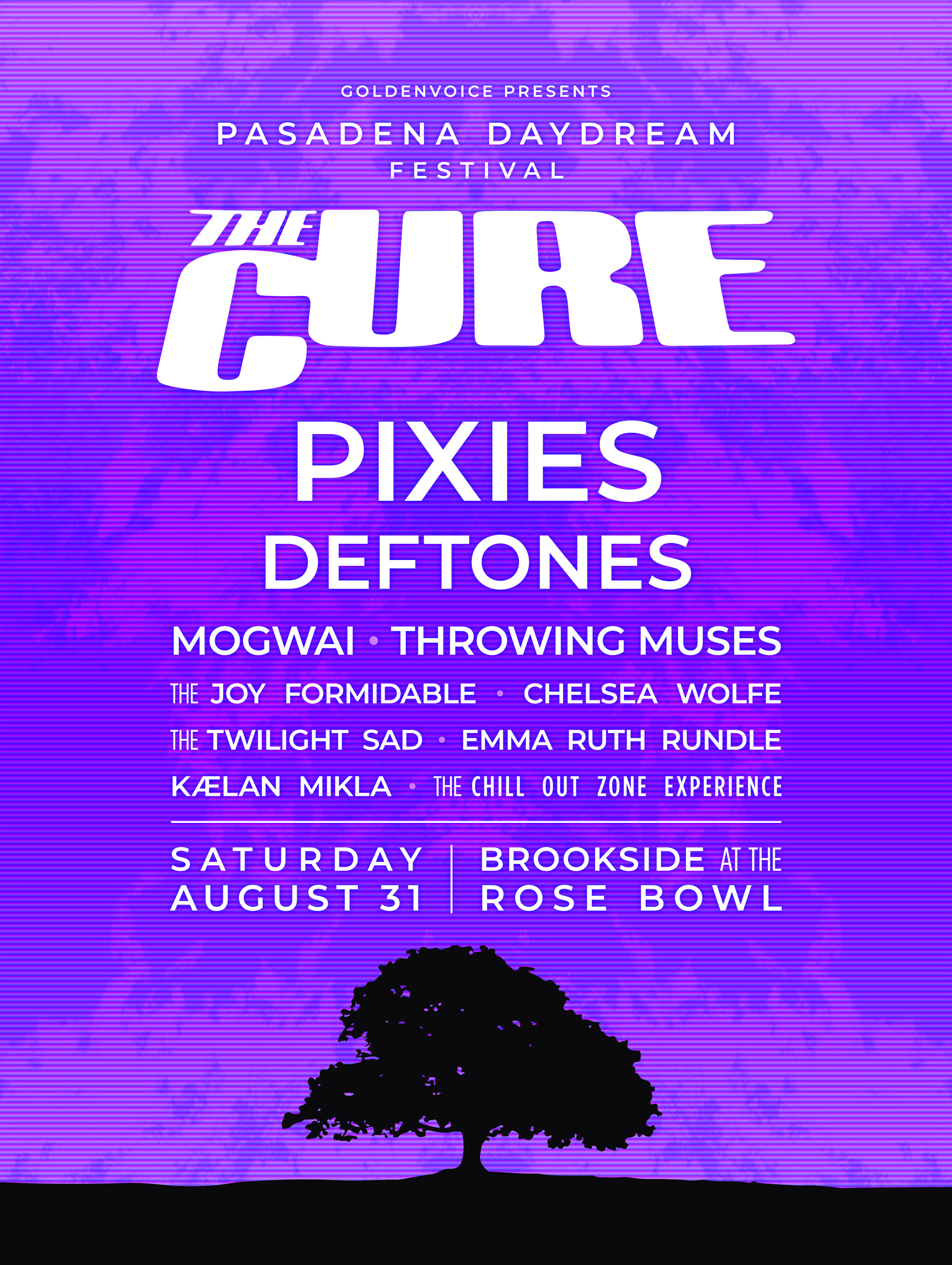 Pasadena Daydream Full Lineup:
The Cure
Pixies
Deftones
Mogwai
Throwing Muses
The Joy Formidable
Chelsea Wolfe
The Twilight Sad
Emma Ruth Rundle
Kælan Mikla
Pass Prices:
GA: $149 + $1 charity + fees
VIP: $299 + $1 charity + fees
The concert takes place at Brookside at the Rose Bowl on Saturday, August 31. Tickets and additional information are available at PasadenaDaydream.com.