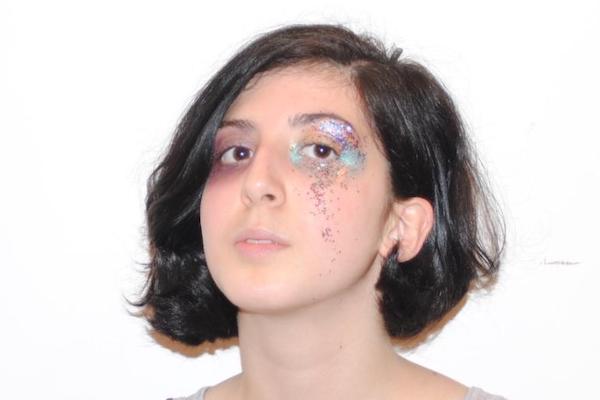 25 March 2022
Rhode Island-based alternative-pop artist El Valerie returns this spring with Tender Ardor, a new album of expressive, endlessly catchy songs. Raised in Queens, New York, and currently residing in Providence, she draws from various cultural and artistic influences to build a colorful creative world.
Tender Ardor is El Valerie's second album for Mint 400 Records, following 2021's Last Night Was Confidential, a succinct eight-song album of heartfelt bedroom pop. With songs written in both English and Spanish, her debut was rife with introspective takes on life and love, a trend that continues on the new record. She takes much inspiration from the diverse array of music and art she was exposed to during her formative years growing up in a Chilean-American family.
"Achilles," the disco-inspired first single from Tender Ardor, is accompanied by a stop-motion animated music video produced by the artist herself. She's been known to create many of the visual elements that go along with her music, from album covers to show flyers and more.
"My songs are my retellings of my own feelings and experiences," El Valerie recently said. "There were memories and imagery floating around in my head when I was writing this album. Something I love is that art forms can exist inside of each other, like music in film or animation in music videos. I've done paintings and other things in the past that are a totally different medium, but then turned it into an album cover or something else that I can pair with my music. I'm also drawn to things that are done by hand. I'm very, very inspired by filmmakers like Michel Gondry and Terry Gilliam, who used stop-motion to create these humorous, otherworldly depictions of real life. 'Achilles' is a love song, so the goal was to have this vivid, romantic storybook sort of visual."
Tender Ardor comes out April 1 through Mint 400 Records.
Check out "Achilles" right here: