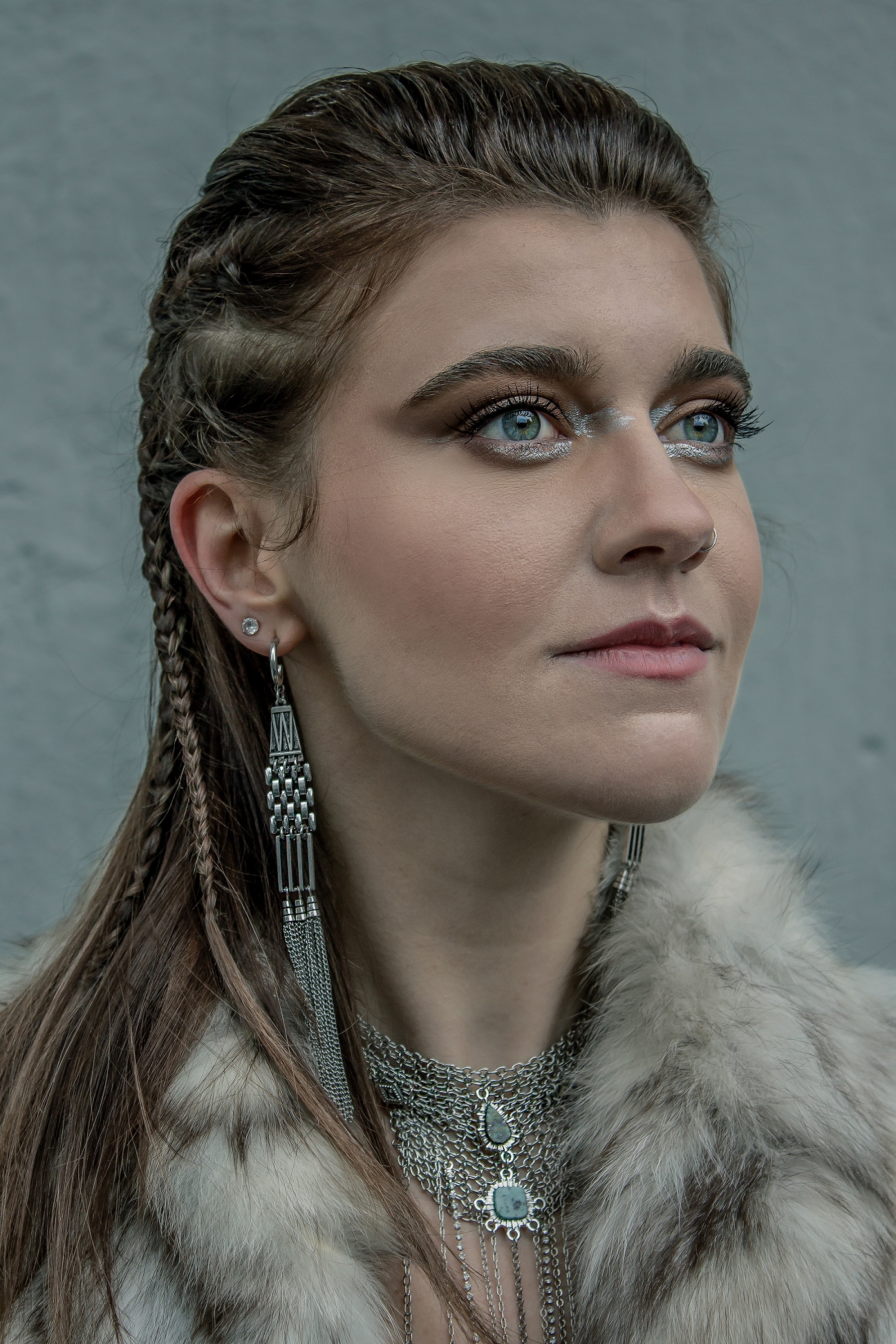 16 September 2022
On September 16, ELSKA and Big Takeover Magazine will be launching the international debut of the music video for her new hit single, "Bounty Hunter."
In 2015, Duluth born musician, Elsa Lee (ELSKA) completed her Political Science degree at the University of Minnesota. What she learned there became the foundation for her emotionally and politically charged debut record, "On the Shoulders of Giants," released in 2021. It found its way to many "Best Of" lists and has since been hailed as "a sonic delight," "beautifully full, polished, cinematic," and "powerfully expressive." However, later that same year, the Texas Legislature passed the "Texas Heartbeat Act," deputizing its citizens to become de facto bounty hunters, and encouraging them to file suit against anyone who helps a woman exercise her right to choose. The reward? "Not less than $10,000".
ELSKA's upcoming single, Bounty Hunter, was penned as a response to the Texas law, but the recently leaked Supreme Court opinion regarding the overturning of Roe v. Wade expedited its production. Just days after the song was finished, the court released the Dobbs decision, dismantling 50 years of legal precedent.
Bounty Hunter tackles critical topics like body autonomy, disregard for women's safety and personhood, the persistence of antiquated ideas about the female body among political and religious leaders, and the social divide resulting from the decision to strip women of their reproductive rights.
The music video for Bounty Hunter is the audio and visual representation of old, bad ideas that persist in today's political circles. It not only calls out the politicians perpetuating these ideas directly, it features the faces of dozens of women who volunteered to lend their ferocity and defiance to the end of the video, as a symbol of resistance.
Exclusive Quote for The Big Takeover Magazine: "As far as I'm concerned, body autonomy should never be up for debate, and if history shows us anything, taking these rights away from women is a very bad idea. Bounty Hunter is my way of illustrating just how bad that idea is."
Exclusive Q&A for The Big Takeover Magazine
What is your new single about? "Bounty Hunter" was written as a response to the Texas Heartbeat Act, which effectively criminalized abortion and encouraged people to turn in their neighbors for profit. But the song is much more than that – it's about old ideas, body autonomy, and a kind of warning to people who think that you can legislate these kinds of decisions for women and get away with it.
What do you hope people take away from this single? I hope it fires people up! It is clear that we have lots of work to do, if we want to protect women's healthcare, and to ensure that we can make choices for our own bodies and lives.
What did you learn about yourself when writing, singing and recording this single?
I have always been an opinionated person, and have felt very strongly about these issues, but haven't always felt comfortable voicing my opinions. Owning this publically has been a challenging, vulnerable place to be, but our society is now in this place where we have a duty to speak up and act. Abortion and a woman's right to choose is such a complicated issue. Quite frankly, government agencies have no business in these specific conversations.
How much fun was it making your new music video?
More than anything, it was encouraging. Women from all areas of my life (and some that I didn't even know) lent themselves to this video. I wanted to send a message with this video – women will not be controlled. We will not be managed. We will not be told what we can and cannot do with our own bodies. So many women believe in this, and they showed up.
Anything new happening with ELSKA?
We've got some traveling to do! We're based in Minneapolis, but we'll be spending some time in Dublin, Galway, New York, Portland, and Seattle this fall. Also, Bounty Hunter isn't the only new music being released, so stay tuned…
Website
Facebook
Instagram
Twitter
Bandcamp