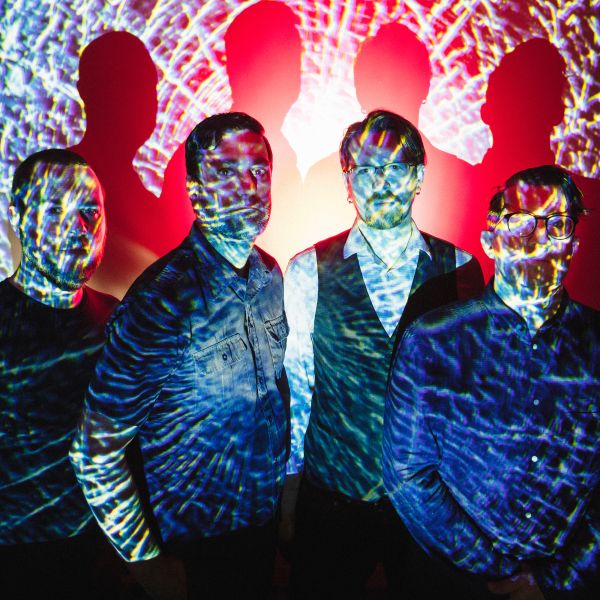 9 October 2018
1939 Ensemble – Photo Credit: Jason Quigley
Portland, Oregon post-rock/instrumental noise rock band 1939 Ensemble recently released their fourth album New Cinema via Jealous Butcher Records. Founding duo José Medeles (The Breeders) and David Coniglio once again call upon the fundamentals of heart-pounding drum beats beneath a palette of smoky vibraphone to craft what has become their defiant signature sound.
They push the sonic limit still further with the addition of multi-instrumentalists Josh Thomas (trumpet/synth) and Knate Carter (guitar/vibraphone), as well as DJ Logic (Medeski, Martin & Wood), whose turntables tear through the hard-hitting opening track "No Chaser", and Sam Coomes (Quasi), who lends his talents to raw garage rock banger "Wick". The LP was mixed by the renowned John McEntire (Tortoise, Stereolab).
Between the patterns of rhythmic tension are moments of quiet maturity with thoughtful offerings like closing track "Drill". On this number serene trumpet runs phase in and out of ethereal analog soundscapes so deep and familiar that you can almost imagine yourself on a neon-lit rooftop in the rain at the conclusion of a sci-fi epic not yet written.
The relevant storytelling video imagines a mysterious world where an old woman lives in a house under the darkness of a starless sky. In the scenes a lone wanderer is shown roaming the shoreline, ocean, and forests, discovering glowing stones in each region she goes through.
Once she reaches a desert location with craggy caves, she notices an all-black-clad figure moving around with sword in hand. Frightened, she hides from it, holding on to her precious stones. Over the course of time, she and the menacing figure end up crossing paths and doing battle. Eventually it's a selfless gesture on her part that ends the feud and restores harmony to the natural world. How this happens is poignant and beautiful to watch.
Order New Cinema at Jealous Butcher Records
Website
Facebook
Twitter
Instagram
Spotify