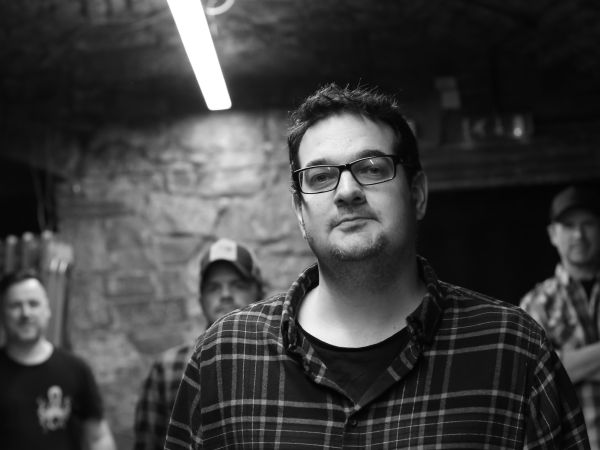 11 December 2019
Dropkick – Photo Credit: Dave Evans
Dropkick are a power/jangle-pop group from Edinburgh, Scotland who have an impeccable track record full of direct and concise 2 or 3 minute-long songs that belong to the invisible line that unites such illustrious acts as The Byrds, Tom Petty, Teenage Fanclub, and Wilco.
Dropkick are also one of the best kept secrets in the music realm of the United Kingdom. Although the band have toured countless times in Europe, where they have a large followings of fans in France, Germany, Sweden, and Spain (among many other countries), they are still waiting for their break into the mainstream media.
In an ideal world, 2020 will be the year when Dropkick (led by frontman Andrew Taylor, who is also in The Boys With The Perpetual Nervousness) make the leap into the premier global indie rock scene. They have all the skills and hallmarks for it.
Dropkick's upcoming album, The Scenic Route, will arrive on February 7th, 2020 via Spain-based label Bobo Integral.
The album was recorded in Dropkick's rehearsal space in Inch House, Edinburgh between May and July of this year. Mainly recorded live with minimal overdubs, the result is the sound of the band enjoying playing together, trusting their instincts, and delivering their best ever set of songs.
The Big Takeover is pleased to host the premiere of the uplifting video for lead single and LP-opener "Feeling Never Goes Away." The video features a sampling of the fans of the band from around the world. Each fan holds up signs hand-printed with the lyrics of the song while showcasing their native lands(capes) and monuments in the background.
It's a joyous visual that mirrors the upbeat spirit and melodic nature of the jangling 12-string guitars, flowing bass line, gently harmonic vocals, and punchy drums of the song.