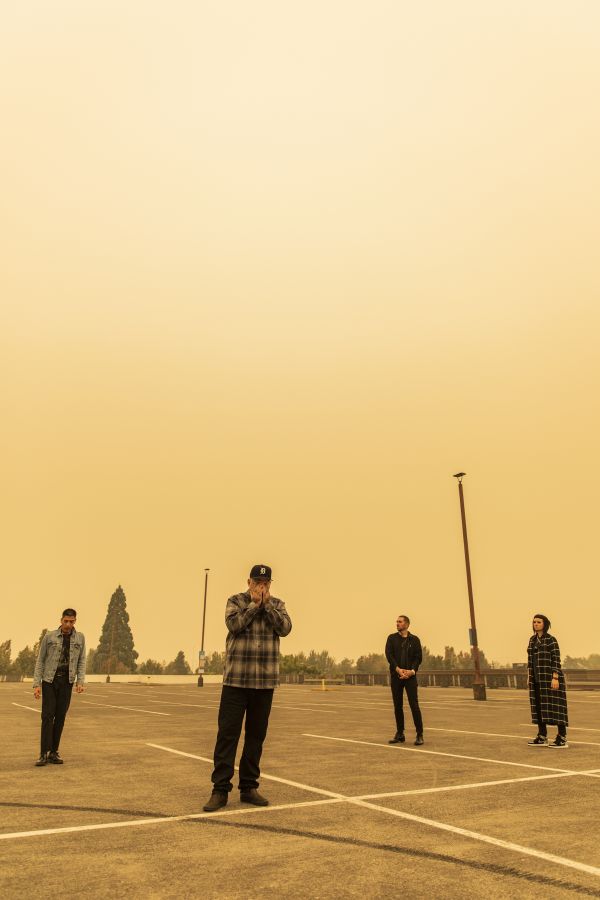 27 October 2020
Soft Kill – Photo Credit: Sam Gehrke
Acclaimed Portland, OR-located post-punk outfit Soft Kill are gearing up to release their highly anticipated album Dead Kids, R.I.P. City on November 20th via Cercle Social Records / Cobraside.
The forthcoming LP follows up 2018's Savior and continues Soft Kill's penchant for blending gloomy post-punk with more melodic pop, creating dreamy to brooding atmospheric music.
Tobias Grave, Conrad Vollmer, Owen Glendower, Daniel Deleon, and Nicole Colbath have been turning up the emotional intensity and noir ambiance with each release, deepening their bleak to questioning lyrics and developing a compelling sound that contrasts light and dark, with an emphasis on the latter.
Two years in the making, and both desperate and redemptive, Dead Kids, R.I.P. City delves into the underbelly of existing in a metropolitan environment, spotlighting the brave and abandoned, the tender and the afflicted, who all try to survive on the edge of the city.
Big Takeover is thrilled to host the premiere of the video for their captivating third single, "Floodgate," which features guest musician Tamaryn on co-vocals. "Floodgate" follows up lead doom-pop single "Roses All Around" and second cinematic taster "Pretty Face."
"Floodgate" is a shadowy reverie that glides by like a gentle specter wandering in the velvety night. The track flows with simmering guitar scintillation pitted against limpid and pendulous guitar reverberations, heightened synths accents, a staccato bass line chug, and measured drum beat.
Grave's soft, yet dusky vocals are mirrored by Tamaryn's airier register, mournful and tinged with the twinge of regret, mulling over emotional trauma that have left a mark on his psyche.Grave fatalistically sighs, "This flood has taken things." and "I lay broken on the ground."
The music video reflects the song's introspective tone, starting out with lo-fi footage of a city's skyline at night, and moving along to clips of Grave walking through the crepuscular outskirts of deserted dirt footpaths, glimmering waters, and chain-link fences.
Tight close-ups of various guitars being played by the band members are placed front 'n' center in many shots, including visuals of Grave, with cap on and head bent low, on his guitar. Tamaryn appears occasionally like a ghostly apparition in a dimly lit setting, adding to the disconsolate and isolated vibe of the track.
Grave sheds some light on the song, revealing, ""Floodgate" is about unraveling mentally and pushing away your lifelines. It's about being trapped in solitude, suffocating in a world you created."
Pre-Order Dead Kids, R.I.P. City and more at LINKTREE
Bandcamp
Instagram
Facebook
Twitter