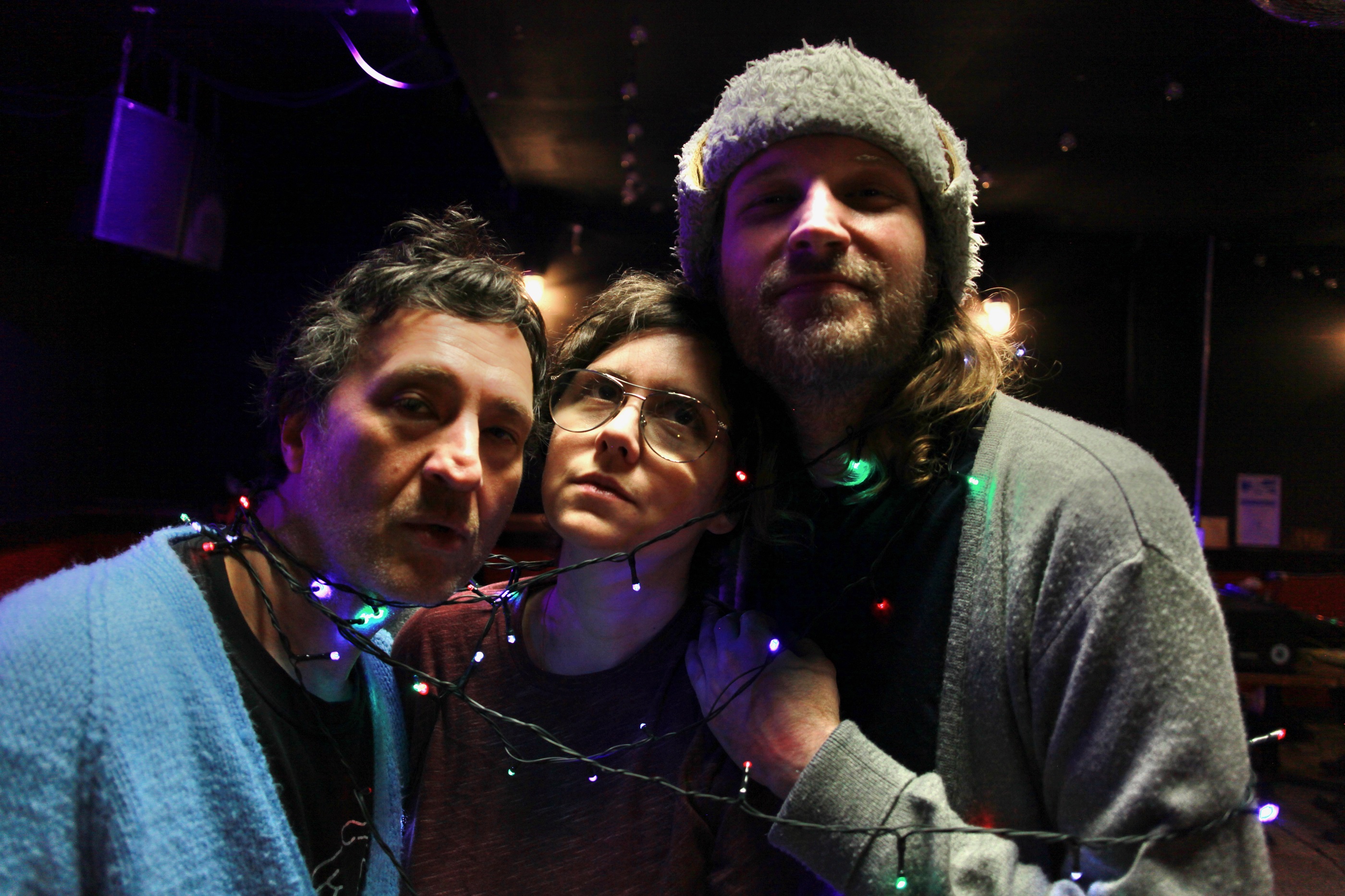 6 October 2022
Canadian indie rock institution By Divine Right has returned with a new album, OTTO MOTTO, their first to be released by upstart label Fortune Stellar Records. Led by the latest single "Fuzzy Empire," the 14 tracks on OTTO MOTTO once again displays By Divine Right's trademark haunting, psychedelic pop sound.
By Divine Right's perennial driving force, Jose Contreras, says of OTTO MOTTO, "We were on a roll from 2014 to 2016. After 25 years, BDR suddenly seemed unstoppable. Everything was easy and we wanted to make a record that was 'us.' The LP was to be called Onomatopoeia, the sound of us, but stuff happened."
"OTTO MOTTO takes place in black and white. It is our most goth record, and it's also our most familiar. The world was in a dark place, and we are a sensitive trio. It was not party times. We had songs we needed and they brought us together. We needed each other and each of us was on a mission. It's the sound of us and playing these songs together feels pretty special."
By Divine Right has earned its place as one of Canada's legendary bands, with its ranks having included, at various points, Feist, Broken Social Scene's Brendan Canning and Holy Fuck's Brian Borcherdt.
Since 2010, By Divine Right's line-up has been a fan favourite consisting of Contreras, Alysha Haugen (bass/vocals) and Geordie Dynes (drums/vocals). This band, heard on 2013 album Organized Accident (Hand Drawn Dracula) and 2016's track-for-track interpretation of Depeche Mode's Speak & Spell (Headless Owl Records) has, in fact, been the longest-running line-up in BDR's evolution.
By Divine Right has built its reputation through numerous award nominations, but most significantly through the adoration of both music fans and the CanRock elite. José's rare combination of artistic adventure and cultural intuition pre-dated the '90s alternative music explosion and the 2000's indie rock phenomena, and it's this creative curiosity and fusion of sensibilities that continues to make BDR relevant. Since 1995, BDR has released eight albums and played thousands of shows across Canada, the US, UK, Australia and China. They have influenced at least three generations of Canadian music. José has become a sought-after and in-demand record producer and songwriter, while at the same time By Divine Rights's 2010 album Mutant Message was long-listed for the Polaris Music Prize and nominated for a JUNO Award.
Now with OTTO MOTTO, By Divine Right once again asserts its claim to being one of the most vital bands within the Canadian alternative rock scene.
website
bandcamp
twitter
facebook
instagram
fortune stellar records
fortune stellar records bandcamp