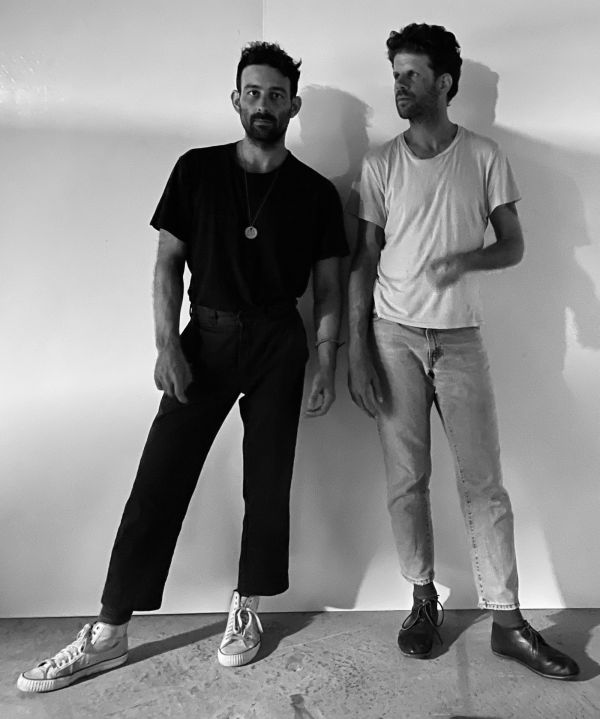 31 August 2021
Star Rover – Photo Credit: Maryam Turkey
Sometimes the term 'homegrown' gives the connotation that something – a product, a person, a company, a band – rely on this specifically to grow at the local (or on any level). Sometimes it simply means exactly what it says and that a band (in this case) actually is "much bigger" than can be contained by one city… they are part of something bigger. Especially in the arts, that something bigger is often linked to the cosmic forces at work in the creation of beautiful art or music.
It would certainly be no understatement to say that we are pleased to present the latest offering from homegrown NYC outfit Star Rover. Simply put, this is quite stellar.
With a track that seemingly lies in a beautiful no-man's land between Tortoise, MGMT, Animal Collective and Foals and, on top of that, with infectious Tame Impala-esque vocal timbre. The restless track is filled with lively percussion and dancing piano notes, with subdued vocals that flit by amid the sonics that will keep listeners on their toes.
The animated music video follows a human being made of fragmented pieces, who encounters their shadow as they walk along a path in a landscape strewn with big boulders and eventually cacti. Certain words from the song materialize, floating on the screen and then disappearing as the human figure ends up being swallowed by their shadow…
We are hopeful that their whole self-titled album, set for release in mid-October, will be just as powerful, although we can expect a diversity of sounds, influences and tempos explored on this long-player.
Star Rover is Will Graefe and Jeremy Gustin, both of whom are well known on the NYC live music scene and are often found touring – except in the age of Covid-19… This downtime encouraged the two creatives to explore and record their own ideas, ultimately capturing the improvisational energy of their live sets but in a studio setting. The best of both worlds, so to speak.
This new album is produced by Grammy award-winning songwriter Jesse Harris at his Long Island studio, launching successful springboards for the routes they've taken in sonic experimentation.
"The seed of 'Ghosts of New York State' began with the fingerpicked riff, which alternates between 6/4 and 7/4 meters throughout. We wanted this song to communicate the numb and dislocated feeling of the words while maintaining a propulsive groove and nervous energy. The burst of color in the middle represents a kind of blinding epiphany. This song is about family and the weight we carry, sometimes unknowingly and unconsciously. The end mantra is " The ghost, the host. The ghost, my host," says Will Graefe.
Working with engineer Vira Byramji, they let the environmental sounds inspire the material. In several songs, one can hear the buzz of insects and crashing waves in the distance, in addition to two musicians playing in a woody beach house room. No headphones, just the room.
Graefe and Gustin began playing together at Gustin's Bushwick loft in 2011, little did they know that they would form a bond during those early sessions over their shared love of John Fahey, as well as the spiky post rock of Deerhoof and Lightning Bolt.
Later that year, they recorded their first record Western Winds Bitter Christians, a short lo-fi collection of grungy Fahey covers and distorted originals. Besides touring throughout the United States, Europe and Japan, they have both become in demand session and touring artists, working with the likes of David Byrne, Kimbra, Bill Frissel, Okkervil River, Sam Amidon, Marc Ribot, Delicate Steve and Nels Cline, among others.
At times in between touring and recording work, the duo began exploring a sort of futuristic post rock that was always connected to the directness of folk melodies. This new direction led to a more polished 2018 album I May Be Lost But I'm Laughing featuring Sam Evian, Shahzad Ismailly, Rob Moose (yMusic), Daniel Rossen (Grizzly Bear), and Sarah K Pedinotti. Star Rover then collaborated with Brazilian musician (and frequent Caetano Veloso collaborator) Ricardo Dias Gomes, writing and recording This Whole Emptiness album in Lisbon at the studio of Marcelo Camelo.
"Ghosts of New York State" is now available HERE. The self-titled LP will released on October 15 and can already be pre-ordered at Bandcamp
CREDITS
Written by Jeremy Gustin (Peppermintolive Publishing) and Will Graefe (Gravymusic Publishing)
Will Graefe – Guitars, vocals, bass, programming, Casio
Jeremy Gustin – Drums, percussion, vocals, programming, Op-1
Jesse Harris – Bass, Casio
Shahzad Ismaily – Bass, Moog
Produced by Star Rover and Jesse Harris
Recorded at Secret Sun East
Engineered by Vira Byramji
Mixed by ze' Nando Pimenta
Mastered by Michal Kupicz
Also check out their live vibe – gorgeous, right?
And two other stunning tracks. We recommend delving into their back catalog:
Star Rover
Website
Facebook
Instagram
Twitter
SoundCloud
YouTube
Apple Music
Spotify