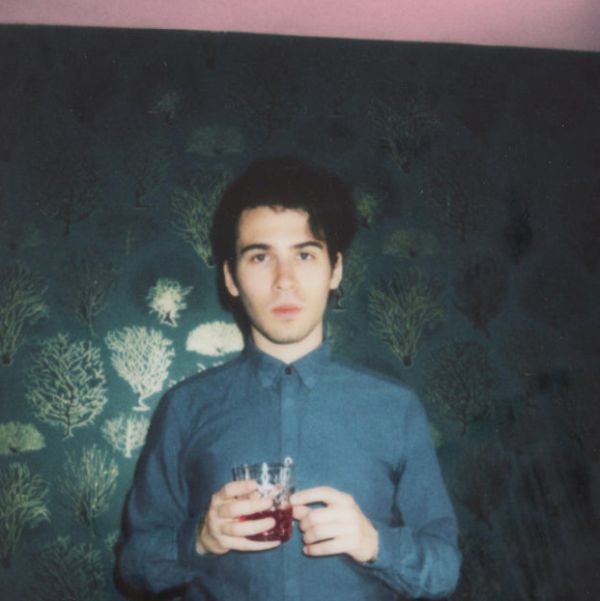 7 February 2019
Marco BarzettiTrue Sleeper – Photo courtesy of Marco Barzetti
"Heavy Life" is the second single unveiled from the upcoming debut album Life Happened by True Sleeper, the solo project of Marco Barzetti. The LP will arrive in April via Italian boutique label Lady Sometimes Records and A Modest Proposal Records.
Barzetti has previously led one of the most successful Italian shoegaze band, Weird. and was the guitarist and lyricist for the international psych/garage rock mavens Sonic Jesus on Fuzz Club Records.
"Heavy Life" follows up first acclaimed single "Blurred Hearts" and shows once again that Barzetti is an expert at smoothly merging heavy, yet melodic rock with expansive and rich post-rock dynamics. He tailors an enthralling round dance of verse and chorus, a neat remodeling of the usual rock ballad, this time revisited in his own style.
The hallmark dreamy guitars are present, but make room for martial, almost primitive drumming and a pulsating, vibrant bass. A softer touch is delivered by the mellowness of both the Solina synth and an original '60s Farfisa organ. Barzetti's drawn out, longing and lamenting vocals float through the weighty, yet airy epic, filled with poignant regret.
The Big Takeover is super-pleased to host the premiere of the contemplative video for "Heavy Life", which Barzetti created with Italian photographer Futura Tittaferrante.
It's the middle of a cold winter and two lone children climb a parallel path, wandering through the snowscapes, apparently looking for something. Is it a flashback or just another fantasy? Or is it real?…
The reflective and bittersweet song, and accompanying video, are shaded by an inner angst impossible to resolve: a sense of existential heaviness inherited from the past that still haunts present events…
Barzetti further explains the meaning of the song and video, stating, "There is a strong desire to let the old ghosts go, but the narrator is still imprisoned by his own expectations, fears and nightmares. 'Very soon I'll walk alone' as the first line says, mirrored by the kids in the video who approach the climbing on their own: it's a longing for being independent and grown-up beyond all the adversities a frosty mountain can put you through and they seem ready to achieve a full growth despite their young age, though I sing 'I'm still late, heavy life'. The storyline goes on, finally showing the two getting closer and meeting almost at the top, sharing a similar view (unknown to our eyes) through the binoculars and, once again, I sing that 'I want to be in your eyes, to see your grace."
"It's all about waiting for a revelation from the outside when actually you should find it within yourself, with the blunt pureness of a child who doesn't waste his time overthinking or procrastinating."
A captivating and moving tune, "Heavy Life" will definitely prick up the ears of those who love slowcore/dream-pop sounds with an added powerful shoegaze spark.
True Sleeper Facebook
True Sleeper Bandcamp
Lady Sometimes Records Facebook
Lady Sometimes Records Bandcamp
A Modest Proposal Records Facebook
A Modest Proposal Records Bandcamp